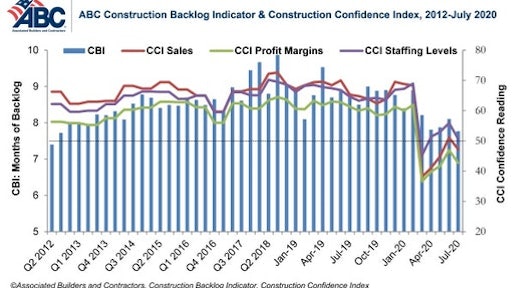 Stories about construction opportunities the coronavirus pandemic is creating were, not surprisingly, popular last week on ForConstructionPros.com. Why Amazon.com is making plans to remodel mall space is one of those opportunities. Twists in the industry's employment numbers and backlog demanded a lot of attention and there's a deep dive into the math on renting machinery, too.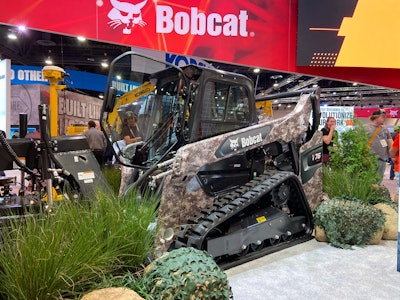 10. Workforce Challenges Continue in Construction and Equipment Manufacturing Industries
Becky Schultz, editor of Equipment Today, and Sara Jensen, editor of OEM Off-Highway, explore the workforce challenges, and opportunities, during and post-pandemic.
9. Nonresidential Construction Employment Falls in July Due to Project Cancellations, Postponements
Nonresidential construction employment was down by 4,000 jobs in July, largely due to an increase in project postponements and cancellations due to coronavirus impacts.
8. Doosan Bobcat Delivers $81,000 Donation to Wounded Warrior Project
The donation will help support Wounded Warrior Project programs designed to assist wounded veterans' transition successfully to civilian life.
7. Both ABC's Construction Backlog Indicator and Contractor Optimism Fall in July
"The implication is that while many contractors will continue to work through backlog for the balance of 2020, it may be difficult to secure work for 2021," says Anirban Basu, ABC's chief economist.
6. Raken Explores How COVID is Turning Prefab, Video Conferencing and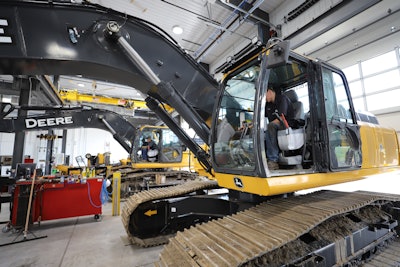 Collaboration into Construction Profit
Building through the coronavirus pandemic is demanding unconventional approaches to managing schedules, social distancing and negotiation to get the job done.
5. Amazon.com on the Verge of Pouring Money into Mall Remodeling
The e-commerce giant is talking to the nation's largest mall owner about filling empty anchor-store space to complete its plan to deliver purchases as fast as you can drive to the store
4. Dodge Momentum Index Moves Higher for the First Time in 2020
Index moved 3.4% higher in July for the first in all of 2020.
3. Winning with Wheeled Pavers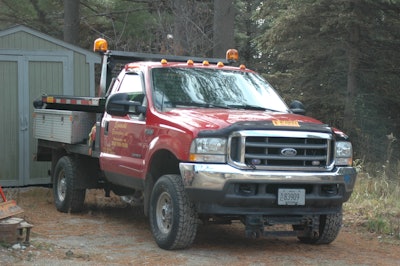 Alabama contractor thrives relying on wheeled asphalt pavers
2. 3 Myths About Renting Construction Equipment and the Truth About Why to Rent
It's time to shed some truth on the topic of rental and debunk three of the most common myths about renting equipment.
1. Pickup Box Removal Considerations
Dealers are prohibited from selling vehicles that aren't compliant with all applicable F/CMVSS and certified to that effect, which includes sales of trucks altered by pickup box removal.