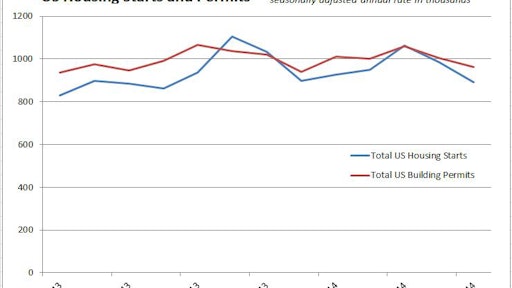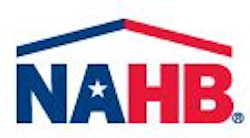 U.S. housing production fell 9.3% in June thanks to a nearly 30% plunge in the South. All other regions saw starts increase. Despite the second month of decline in the nationwide housing starts, June's 893,000-unit seasonally adjusted annual rate remains 7.5% above the June 2013 level.
May Housing Starts Fall 6.5% but Single-Family Permits Reach 20-Month High
Total housing permits issued in June were 4.2% down from May to 963,000 units, even as single-family permits rose 2.6%.
"A modest 2.6% increase in single-family permits falls in line with the general optimism that we are hearing from our builders," said Kevin Kelly, chairman of the National Association of Home Builders (NAHB) and a home builder and developer from Wilmington, Del.
Single-family housing starts were down 9% to a seasonally adjusted annual rate of 575,000 units in June, while multifamily production fell 9.9% to 318,000 units.
Regionally in June, combined single- and multifamily housing production rose in the Northeast, the Midwest and the West, with respective gains of 14.1%, 28.1% and 2.6%. Total production fell by 29.6% in the South, the nation's largest region.
June Housing Starts: Will the South Rise Again?
"Take away the South and nationwide housing starts would have been in positive territory this month," said NAHB Chief Economist David Crowe. "This sharp regional decline could be due in part to lots and labor shortages, which are particularly acute in that part of the country. However, the general direction of housing production is trending upward, and we expect 2014 to be a positive year."
Multifamily permits dropped 14.9% to 332,000 units while single-family permits increased 2.6% to 631,000 units.
The Northeast, South and West registered overall permit losses of 15.5%, 6.3% and 1.8%, respectively, while the Midwest posted a 6.6% gain.