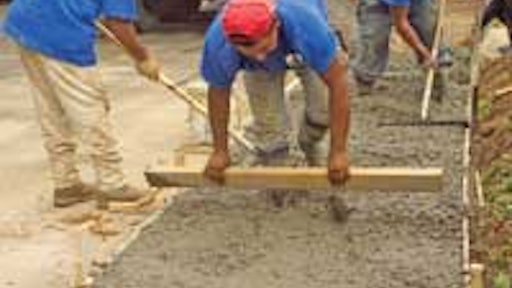 Located in scenic Frederick County, Md., Fort Detrick is a 1,200-acre Army base housing a complex of biological laboratories and communication facilities. The fort was originally a research center for the United States biological weapons program and today is considered among the world's most important biomedical research facilities.
The fort is home to USAMRIID (U.S. Army Medical Research Institute of Infectious Diseases), a research facility tasked with developing vaccines, drugs, diagnostics and information to counter biological threats. Several of the United States' highest profile biomedical research activities have been conducted at Fort Detrick, including the search for the Ebola vaccine and the examination of the 2001 letter to Sen. Tom Daschle containing spores of Anthrax.
Ft. Detrick is one of only two facilities in the country officially permitted to handle the most dangerous biological agents on earth, inside biosafety-level-5 biocontainment labs (the other is at the Center for Disease Control in Atlanta). In addition to its research activities, the fort is also an important federal communications center, housing numerous vital satellite and fiber optic links, including a major bulk data link directly connecting Fort Detrick to the National Security Agency, the White House and the Pentagon.
Given the nature of its mission and its critical role in providing information to the federal government for its ongoing fight against terror, Fort Detrick is a facility that requires a high level of protection against physical threats. In 2005, The Army Corps of Engineers awarded a design-build, force protection and security improvement project at Fort Detrick to ESA Environmental Specialists Inc. that included concrete work around the security checkpoint. Maryland-based PCM was subcontracted by ESA for the concrete work.
Founded in 1992, PCM is a full-service provider of facilities maintenance and concrete services. Its concrete offerings include fabrication and repair of sidewalks, loading docks, ramps, stamping, sealing, epoxy injections, curbing, Dumpster pads, steps and landings, patching, spall and soffit repair, and expansion joints. Given its strong list of client references and geographic proximity to Fort Detrick, PCM was a natural fit for the job.
With an aggressive timeline of only 120 days, PCM set out to tackle each of Ft. Detrick's technical concrete elements. The installation requirements included: 7,400 linear ft. of curb and gutters; a 7,400-sq.-ft. concrete island; a 4,900-sq.-ft. truck inspection canopy slab, footings; a slab for gate house and search building; a slab for a pedestrian booth and a security booth; two slabs for guard booths; passive barrier stones around perimeter and 14,881 sq. yds. of asphalt paving over existing stone and pavement markings to current and existing specifications.
Between May and August 2005, a team of 12 concrete specialists from PCM worked to complete the project. During its initial phase, PCM focused on defining the layout of the site. Since the checkpoint was brand new, the entrance was raw earth, and PCM had to take great care in measuring the installation requirements to meet the Army's specifications. Fortunately, traffic did not have to be rerouted during the project.
Once the layout was in place, PCM prepared the subgrade and evenly distributed it across the jobsite. PCM then coordinated the fence installation with Hercules Fence, forming and pouring the concrete. Importantly, PCM followed a wide variety of safety procedures throughout the project including the use of hard hats, eye protection, earplugs and steel toe boots for all personnel.
Standard concrete mix was used for all structures, including curbs and gutters. After a site cleanup, the fresh concrete was inspected and approved by the Army Corps of Engineers. In four months, PCM completed the job on time and on budget and in compliance with the Army Corp of Engineers' specifications. Once complete, there was virtually no post job completion punch work required.
Andy Chipchosky, who managed the Ft. Detrick project for PCM, says, "The customer was very pleased with the quality of the work and extremely impressed with PCM's ability to respond quickly to their requirements and time frame."
As a result of PCM's work, Ft. Detrick now has a series of new concrete installations to support it new security checkpoint. PCM's high-quality work, ability to perform the work in-house without subcontractors, and complete the project on time and on budget are a testament to its performance in the concrete industry. Working together, the U.S. Army and PCM have developed an effective security solution for Ft. Detrick which, in turn, can continue to innovate new and effective counter measures to its ongoing fight against biological threats to our nation.