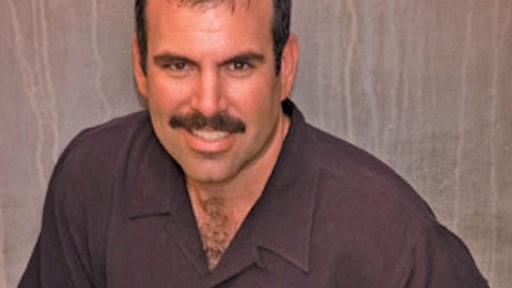 A panel of industry experts gathered at the first annual Tilt-Up Convention Oct. 12-14 in Atlanta to discuss estimating tilt-up construction projects.

The panel was led by Jim Baty, technical director for the Tilt-Up Concrete Association. Baty was joined by Clay Fischer, president of Woodland Construction Company, a Jupiter, Fla., tilt-up subcontractor; John Neyer, P.E., president of Neyer Construction, Inc., a Cincinnati general contractor; Philip Kopf, P.E., president of The Kopf Consulting Group, an Atlanta engineering firm; and Laurence Smith, P.E., a partner and director at J.W. Lindsay Enterprises, Ltd., a Dartmouth, Nova Scotia, Canada, design-build contractor.

Baty: Thank you all for joining this panel and participating in this important discussion. One of the hottest topics in the tilt-up industry is estimating. At TCA's headquarters, we receive many calls a week about how to best estimate a tilt-up project. Why don't you start by sharing some tips on how you approach estimating a tilt-up project.

Kopf: From an engineering perspective, it is very important to begin the estimating process by gathering site specific information. I believe in developing a cost estimate based on local codes and conditions — not merely previous cost histories. You have to be careful if you just use historical data to put together your estimate as it doesn't account for the changes in the codes. For example, though a project may be very similar in size and scope to a project I worked on a few years back, pricing from the past project would not account for recent changes in the code regarding seismic issues. From snow and roof design loads to bay spacing and how the roof will be drained, etc., site specific information is key for successful estimating. In my opinion, if you are an engineer, you are doing your clients a disservice if you simply estimate based on past experience and adjust for today's cost of materials.
Neyer: Since we operate in a design-build environment, we often don't get much information from which to put together our estimate. If we get a schematic, we can make an educated guess as long as we are estimating the foundation, slab and walls as one package. The biggest question I have is how many pounds of reinforcing will be in the wall since this price changes so drastically. Also, my biggest threat and competition is precast, so many times my estimates are more about speed of delivery than about dollars.

Fischer: As a tilt-up subcontractor, we often get a lot of jobs that are somewhat designed with regard to the roof, but not the panels. Therefore, one of the first things we do to make sure we assemble a realistic cost estimate is to get an experienced structural engineer involved. I should note that we are careful to match the right engineer with the right project. For example, on more complex projects, we'll opt for an engineer with that specialty, while that engineer may be overkill for a box warehouse. When it comes to conceptual projects, though, such as a multi-building school campus, estimates are a challenge. In such cases, by partnering with our engineering consultant, we can assemble our best estimate based on historical data coupled with today's prices. On simpler buildings, if we get involved early enough — which is easier with private developers — we can pull the engineer in right away. If we have the opportunity to use one of our engineers, we'll commit to his/her budget because we trust their experience. This is a win-win situation for us as well as the owner/developer since we are willing to stand behind our number and the numbers are pretty firm.

Kopf: Your point is a good one as it definitely is a team approach to put together a good estimate. Although I don't get paid to do pricing work, I have a vested interest in putting a lot of time and effort into assembling a meaningful estimate so we all get the work from the owner. That is why one of the first phone calls I make is to the contractor so I can get the prices for the concrete and steel as all of this costing information is utilized in the analysis and worked into the estimate. It also is important to include as much detail as possible and explain how you arrived at those numbers so the contractor understands what you priced.

Smith: Our approach has three steps. First we review the take-off — all factors that we cannot control such as height of building, usage, etc. Although we have to make some guesses, they are educated as we go through every panel and review dimensions, quantities, thickness, how much rebar, rigging considerations, etc. Then we move to pricing, which is job-specific since the price of concrete and rebar differs from city to city. We also take into consideration the time of year construction will occur, whether or not bay spacing has been determined or if we can impact that decision, and more. The third thing we do after the take-off and plug in the variables based on the location is to ask if the estimate looks reasonable — why or why not? If the price is drastically different compared to other jobs that size, we make sure we know why, such as the use of casting beds. Or, if the last four jobs we did averaged $10 per square foot and this one comes out to $18 per square foot, we must be able to answer why.

Baty: How much does architectural variety and distinguished finishes, brick inserts, etc., play into the estimate?

Neyer: A lot. That is why it is key to ask questions upfront about rustication and features. But, if you don't get the face-time with the owner, this can be a real challenge. An owner or architect new to tilt-up may not have the experience to accurately estimate architectural features, and this really hinders the budget. It also is really important to be involved in those early meetings to better understand the project goal. For example, one owner may care a lot about energy efficiency, while another may not. All of these factors impact the estimate.

Kopf: That extends to the construction approach as well. The earlier you can get a structural engineer who is qualified involved in the project, the better. For example, if you have to hold a spandrel panel in the air because the engineer detailed it that way, it will cost you more money. You'll save money if you have an engineer that understands architecture and construction. If I am given a lot of information and the opportunity to really understand the project objectives, my estimate is drastically different and more realistic than if someone is just looking for a quick number.

Baty: One of the questions I get all the time from people calling the TCA is what is the cost of tilt-up? How should we answer such a question not knowing the myriad of variables? Is there a realistic answer to that question?

Kopf: Simply, no, as you can't answer it since you aren't comparing apples to apples. In order to accurately estimate the total building package, you can't divorce the steel from the panels and the foundation. Further, you must estimate the project based on the total life of the building.

Neyer: Oftentimes when you get that question, the person asking it really doesn't want the answer as they are just looking for a number, not a solution.

Fischer: In that instance, if we have half a shot of working with the owner or developer, we'll offer to help guide them through the planning process to put together a good estimate. In fact, we'll commit to spending some money on our own to obtain a floor layout and elevation, and most of the time the effort results in a contract.

Neyer: It may sound trite, but if we are afforded the opportunity to work together as a team, we can provide more value in the end.
The Tilt-Up Concrete Association was founded in 1986 to improve the quality and acceptance of tilt-up construction. The association provides seminars, publications, certification programs and a variety of other educational resources. For more information about TCA, visit www.tilt-up.org or call (319) 895-6911.
Key tips on estimating
"You are doing your clients a disservice if you simply estimate based on past experience and adjust for today's cost of materials." — Philip Kopf, P.E., Kopf Consulting Group
"One of the first things we do to make sure we assemble a realistic cost estimate is to get an experienced structural engineer involved." — Clay Fischer, Woodland Construction Co.
"If the price is drastically different compared to other jobs that size, we make sure we know why." — Laurence Smith, P.E., J.W. Lindsay Enterprises. Ltd.
"An owner or architect new to tilt-up may not have the experience to accurately estimate architectural features, and this really hinders the budget." — John Neyer, P.E., Neyer Construction