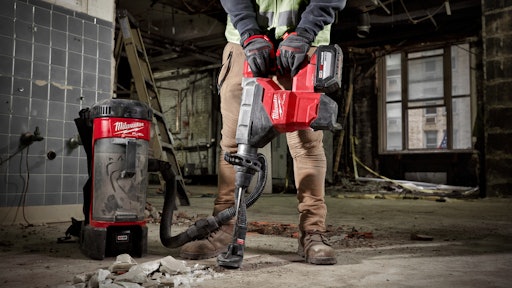 Milwaukee Tools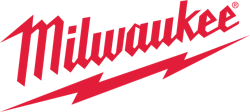 The M18 FUEL™ 1-3/4" Rotary Hammer with ONE-KEY™ is Milwaukee Tool's fastest drilling and hardest hitting SDS Max rotary hammer yet. The hammer generates the power of a 15 amp corded hammer of the same size, features an electromagnetic clutch for maximum control and safety during use, and is capable of chipping a 1/2 ton of material per charge.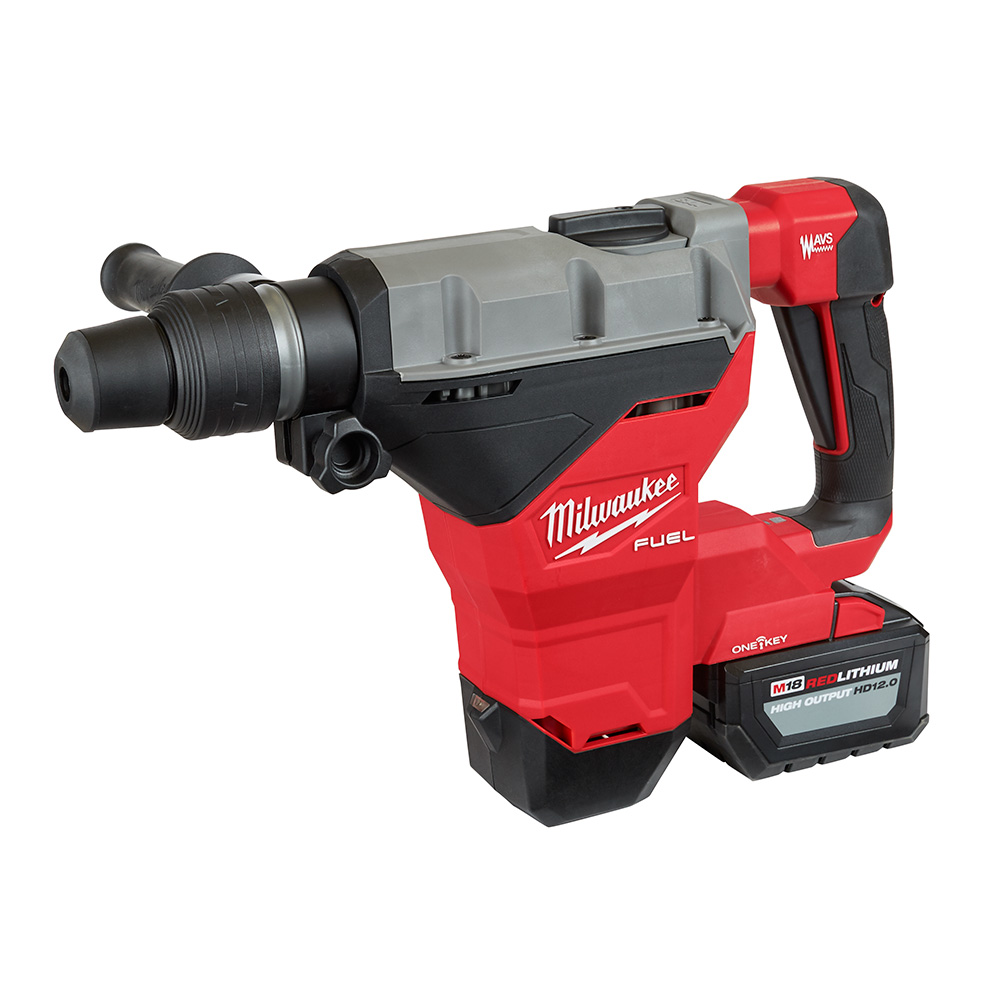 Milwaukee Tools
Equipped with ONE-KEY, users can also easily track, manage and secure the rotary hammer through the ONE-KEY app on their mobile device.The integrated tool tracking functionality allows users to identify where and when their rotary hammer was last seen on the jobsite. Records and locations will update when any device with the ONE-KEY app comes within 100 feet of the hammer, allowing the user to quickly pinpoint missing tools. Integrated tool security also provides an extra layer of protection to prevent theft and tampering, and simplified tool and equipment management provides a central place to take inventory of tools and keep detailed records to easily build a budget and manage spend.
When equipped with Milwaukee's new M18 REDLITHIUM HIGH OUTPUT™ HD12.0 Battery, the rotary hammer can chip up to a ½ ton of material per charge, eliminating the hassle of cords while exceeding the performance of corded. The new HIGH OUTPUT HD12.0 Battery provides 50 percent more power, runs 50 percent cooler, and delivers 33 percent more run-time than the M18 REDLITHIUM HD9.0 Battery.
The new tool is also engineered with a proprietary AUTOSTOP electromagnetic clutch for the safest drilling and demolition experience. This clutch kicks in during lock up to prevent over rotation, minimizing potential rotation to only 45 degrees versus the typical 360 degrees of rotation users often experience with  other hammers in this class.
Request More Information
Fill out the form below to request more information about
Milwaukee M18 FUEL 1-3/4" Rotary Hammer with ONE-KEY