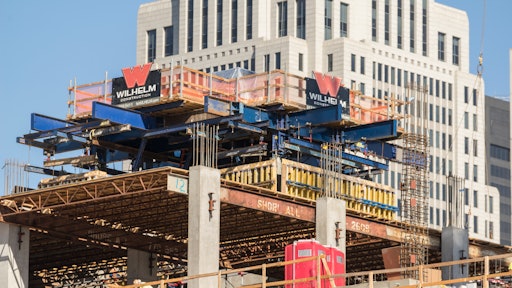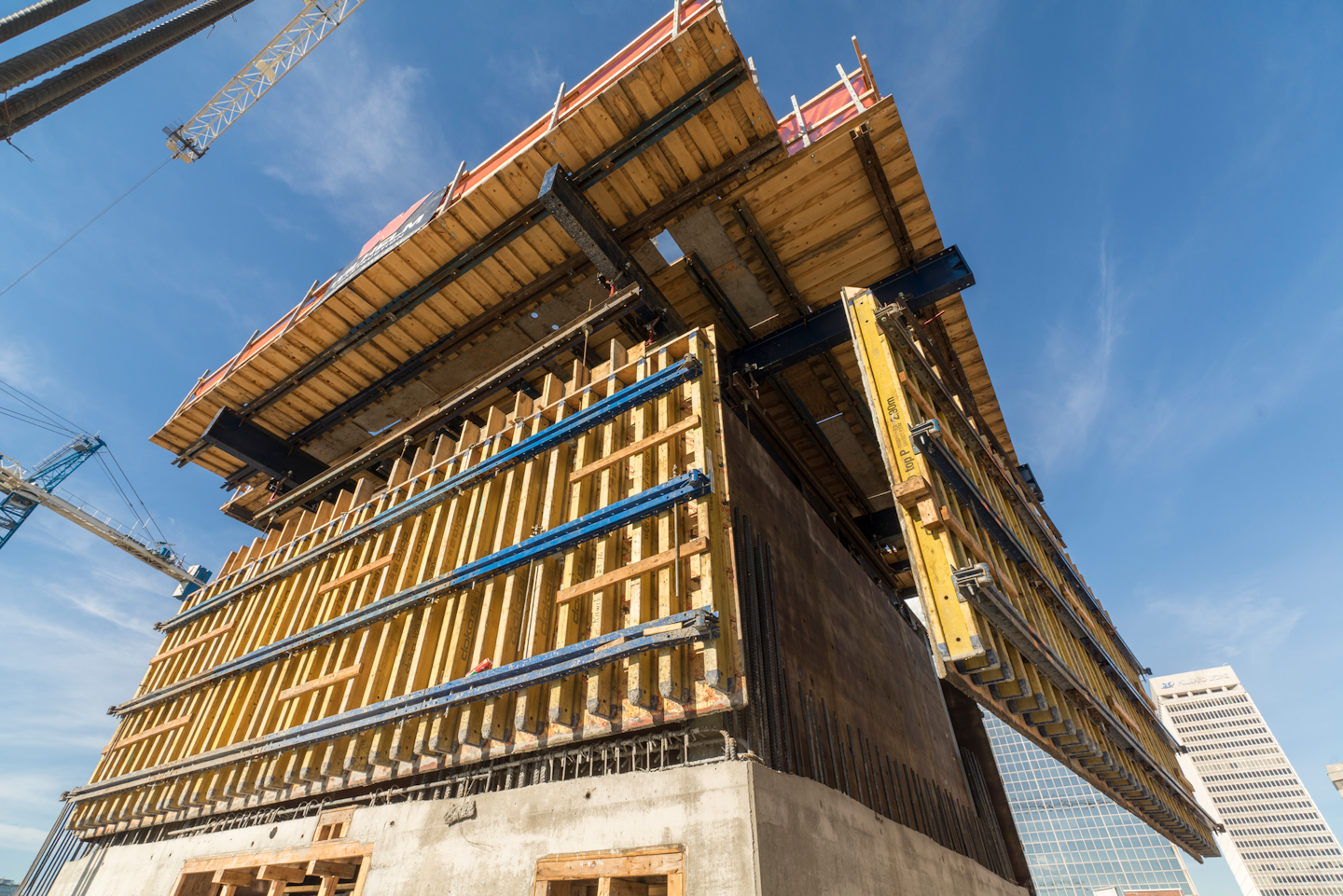 FA Wilhelm Construction chose the Doka Top 50 formwork system because it could accommodate a variety of shapes and sizes the Omni Loisville required.The challenge:
Building the Omni Louisville hotel which features nontypical floor heights and intersecting towers.
The players:
FA Wilhelm Construction

The process:
Scheduled to open in late spring 2018, the Omni Louisville is designed with intersecting towers that represent the crossroads of the past, present and future of Louisville, KY. The 612-room luxury hotel will transform one of Louisville's most significant urban blocks into a unique and vibrant mixed-use environment offering both hotel guests and locals a chance to connect and enjoy the best of a great city. The hotel will be a prominent landmark against the Louisville skyline, glistening during the day and glowing at night.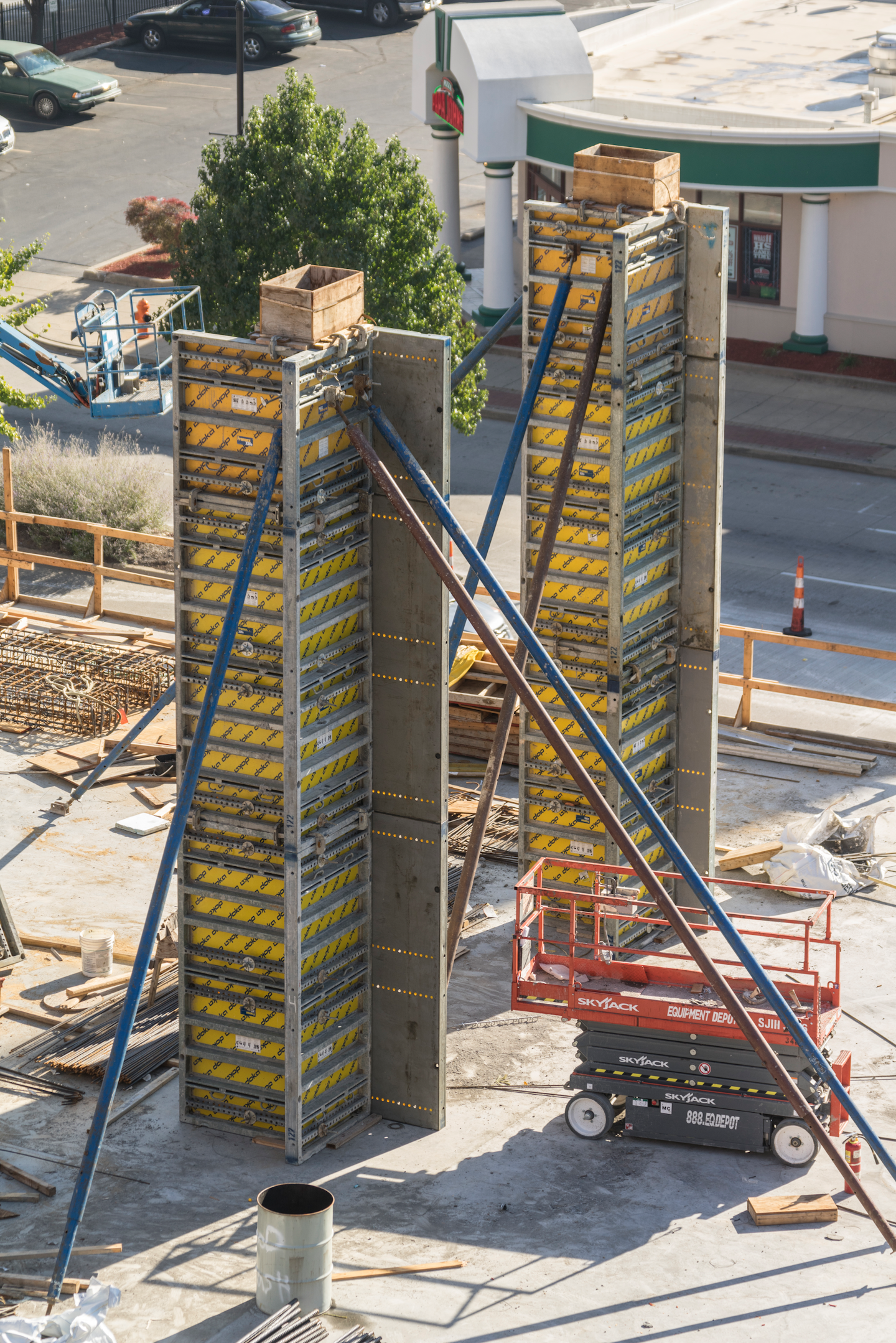 Framax Xlife universal panels in use during column construction.With nontypical floor heights, the Omni Louisville needed a formwork supplier to provide project solutions along with additional, onsite support during construction. This was an important aspect for a contractor who had not worked with Doka before. Doka was able to do that and offered modular systems with pre-assembled components to minimize the time spent on initial formwork setup at the jobsite.

The Top 50 large-area formwork system could accommodate the variety of the structure's shapes and sizes. It can be assembled in any configuration to suit unique jobsite specifications, such as nontypical floor heights. The Shaft platform and associated formwork are quick and easy to position, with telescoping shaft beams that allow easy adaptation to any dimension. Universal panels from the Framax Xlife "construction kit", with adjustment in 2-inch increments were used to construct the variable dimensioned column cross-sections up to 42 inches wide. The Framax Stripping Corner enables quick stripping of formwork.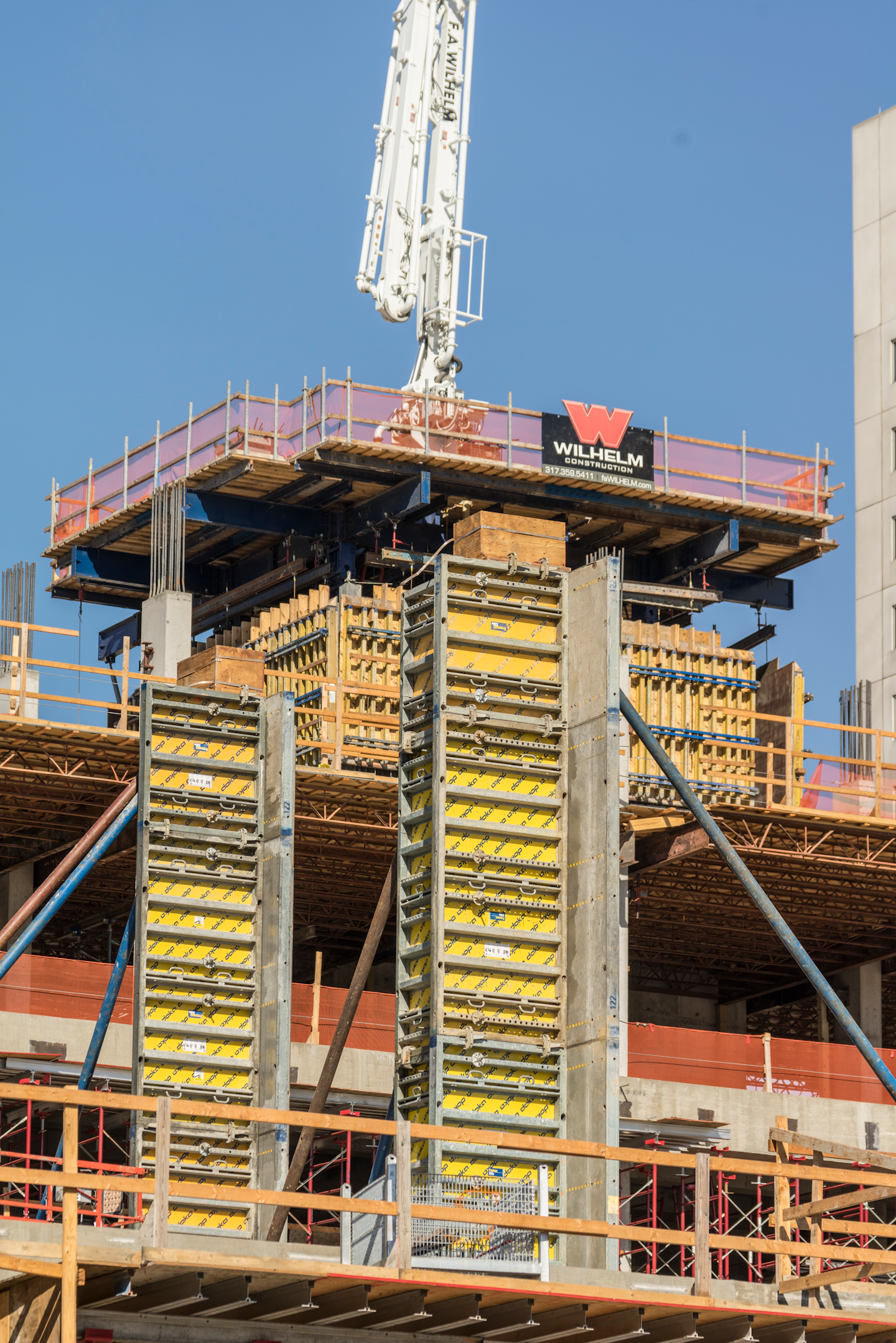 FA Wilhelm Construction was able to move forms from floor to floor without needing a crane, which helped save time during construction.The Super Climber self-climbing core system speeds work by enabling all platforms along the interior and exterior formwork of the core to raise at the same time — with just the push of a button. The majority of components for the Super Climber and Top 50 gang wall formwork systems were pre-assembled at Doka's Chicago branch. This streamlined assembly time at the jobsite, thus saving the contractor time and money.

"The Doka Super Climber is a safe and quick core system that is helping us achieve our required cycle times on this project," said Joe Popp, project superintendent, FA Wilhelm Construction. "We are able to safely cycle the forms from floor to floor with minimal manpower and without the use of a crane. The forms strip out great in the corners and leave a quality finish."