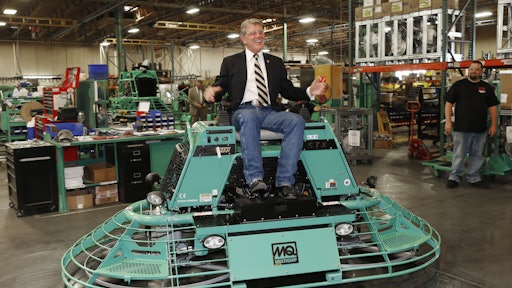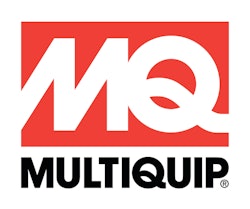 Multiquip Inc. recently welcomed Idaho Governor C. L. "Butch" Otter and his executive team for a tour of its Boise, Idaho facility.
Multiquip designs, engineers and manufactures many of its core products as this 160,000 square-foot plant which is a central component of its new product development and long-term growth strategy. As the market for construction equipment continues to strengthen, Multiquip is investing millions of dollars into expanding its manufacturing capabilities.
Governor Otter and his executive team toured the manufacturing plant and viewed many recent capital investments made by Multiquip including a state-of-the art laser cutting machine with automated material handling capability as well as new lathes and milling equipment. New dual-head robotic welders will be added during the first quarter of 2015.
During the visit, Governor Otter witnessed assembly processes for a number of Multiquip products including MQ Whiteman concrete finishing equipment. The governor and his team were able to see how ride-on trowels are built beginning with frame fabrication and continuing through to final testing on the dynamometer. MQ team members also proudly build light towers, water trailers and concrete and masonry saws at the plant.
At the conclusion of his visit, a luncheon was held allowing the governor time to meet with his constituents and field questions regarding his economic policies and plans for growth. The governor's executive team also met separately with Multiquip senior management to discuss ways of working together and developing creative methods to grow business in Idaho.
The MQ Whiteman power trowel is recognized as the world's first mechanized concrete finisher and recently celebrated its 75th anniversary. Multiquip products are used by professional contractors worldwide and are renowned for their performance and durability.
Companies in this article