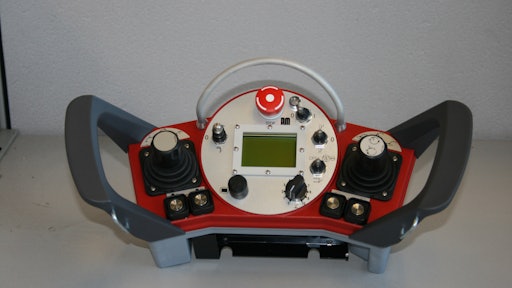 Putzmeister America, Inc. has upgraded its previous analog-based HBC-Radiomatic remote control system with a new digital Radiomatic AFM 727 model on its entire line of truck-mounted concrete boom pumps. The new radio will allow for increased transmission capacity, resulting in minimal interference on the job site.
Unlike the previous model that required manual frequency changes, the new digital remote control has an automatic frequency management system, eliminating guesswork for the operator and allowing them to easily operate the boom pump remotely.
"Not only is the digital radio easier for the user to operate, but it also significantly decreases interference on the job site, allowing for seamless remote operation," says Robert Stein, electrical engineer for Putzmeister.
The new digital Radiomatic AFM 727 comes standard on all new truck-mounted boom truck orders.
Companies in this article