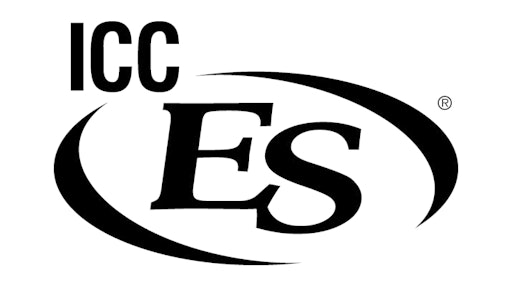 The International Code Council Evaluation Service (ICC-ES), has certified that MAPEI's MapeWrap fiber-reinforced polymer (FRP) system for structural strengthening of concrete meets building code requirements. Such a certification provides a basis for building officials, architects, contractors, specifiers, designers and others to use or approve the MapeWrap system in construction projects under the international code. ICC-ES thoroughly examined MAPEI's product information, test reports, calculations, quality control methods and other factors to ensure that the system is code-compliant.
A nonprofit, limited-liability company, ICC-ES is the United States' leading evaluation service for innovative building materials, components and systems. ICC-ES Evaluation Reports (ESRs), Building Product Listings, and Plumbing, Mechanical and Fuel Gas (PMG) Listings provide evidence that products and systems meet requirements of codes and technical standards. Reports from both listing programs are now accepted in Canada
ICC-ES President Shahin Moinian explains why ICC-ES Evaluation Reports are so important. "MAPEI can now reference the evaluation report to ensure building officials and the building industry that their FRP products meet I-Code requirements," Moinian says. "Building departments have a long history of using evaluation reports, and ICC-ES operates as a technical resource with the highest quality of product review for the building department. Final approval of building products is always in the hands of the local regulatory agency."
"ICC certification has been a long and, ultimately, rewarding process for MAPEI. We are extremely pleased to have reached this milestone, and we look forward to a wealth of new opportunities with our structural strengthening products in worldwide construction projects under this international code," says Roger Pratt, MAPEI Americas Business Manager for Concrete Restoration Products.