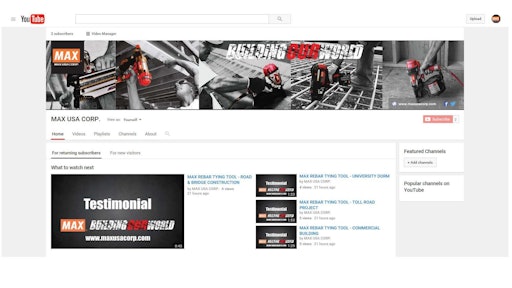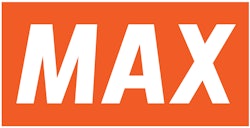 MAX USA CORP. is proud to announce thier new YouTube Channel. The channel features testimonial videos from end users of the company's 100 psi, 500 psi, and the Rebar Tying Tools.
According to the company, viewers will be able to see why MAX has earned a solid reputation for engineering top of the line building tools that are designed to last a lifetime.
 MAX USA CORP. is headquartered in Mineola, N.Y., and is owned by MAX CO., LTD. which is headquartered in Tokyo, Japan. 
Please click on the link below to access the YouTube Channel. You can also access the channel by typing MAX USA CORP when you go on YouTube.com.