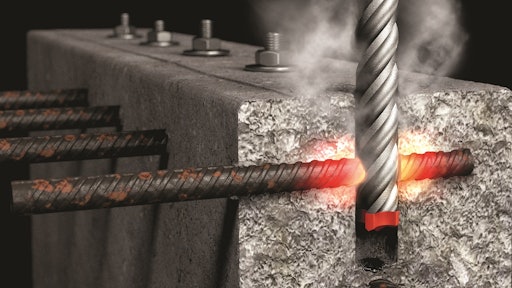 Diablo
Diablo's range of SDS-Plus and SDS-Max Rebar Demon 4-cutter full-carbide head hammer bits are the first full line of bits designed to be the strongest, most durable, and fastest solutions on the market.
Diablo's ultra-hardened, full-carbide head bits withstand the stress of high powered hammer drills and the impact of rebar cutting. Produced with Tri-Metal Diffusion Bonding technology, the full-carbide head resists heat and prevents breakage. Precision tip delivers the stability and accuracy required to produce fast, precise holes in concrete with rebar for ANSI approved anchor setting.
"By introducing this groundbreaking, complete range of  Rebar Demon 4-cutter full-carbide head hammer bits, Diablo is staying true to our commitment by providing best in the world, and best for our world, solutions that address current issues and stay at the forefront of industry trends," says Russell Kohl, president and CEO of Freud America. "Codes and requirements are evolving and becoming more stringent, hammer drills are more powerful, and more than ever, there is extreme pressure to drive efficiencies in labor, i.e. speed and accuracy. Current hammer bits on the market do not address these trends and needs. Diablo's new range radically delivers ultimate speed and accuracy with bits that are far more superior, durable and last longer in concrete with rebar."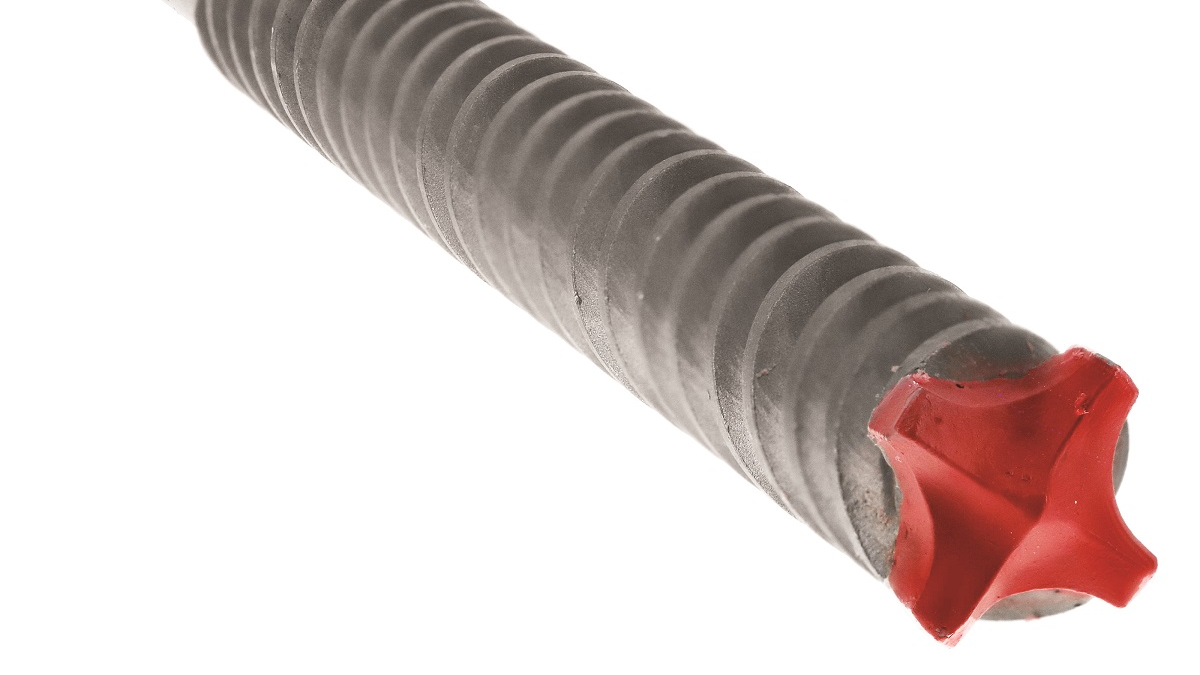 Diablo Hammer Bit.Diablo

All Diablo hammer bits feature a specially formulated, Dura-Carbide that withstands heavy impact and high-heat applications, dramatically extending life versus standard bits. Featuring an optimized four-flute design for speed, this complete range provides faster dust removal, less wear, cleaner holes and faster drilling. Diablo hammer bits are optimized for maximum performance in corded and cordless SDS Plus and SDS Max rotary hammers.
Diablo's Rebar Demon range includes (74) hammer bits, covering a range of sizes:
SDS-Plus range: 5/32 to 1-1/8 in.
SDS-Max range: 3/8 to 2 in.
For more information, visit https://www.diablotools.com/explore/concrete-drilling/hammer-drill-bits. 
Request More Information
Fill out the form below to request more information about
Diablo Launches New Hammer Bit Line