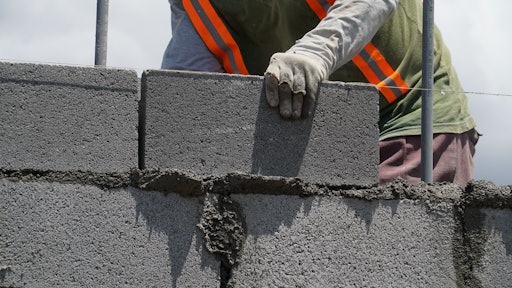 The Center for Regenerative Design and Collaboration
The Center for Regenerative Design and Collaboration (CRDC) revealed its plastic-to-concrete invention at the Sustainable Brands Oceans congress in Porto, Portougal.
Through this technology, CRDC says the planet could be rid from unmanaged and unrecycled plastic waste, often referred to as "tragic plastic." With far-reaching benefits for the environment, the company says one facility and plant would would eliminate 11,760 tons of plastic per year, producing 13,400 tons of pre-conditioned resin aggregate (PRA) and 268,800 tons of concrete containing 5% PRA.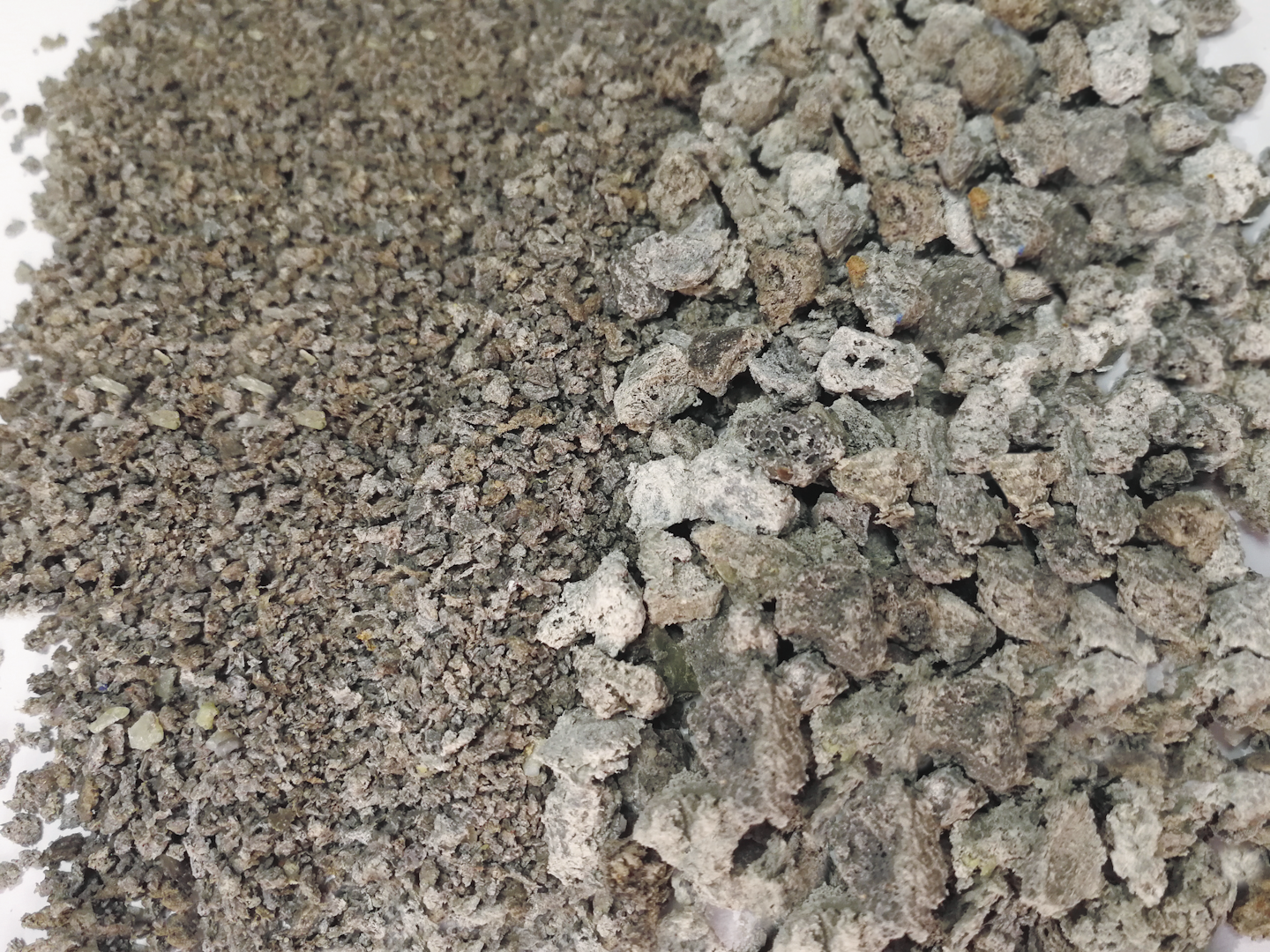 The pre-conditioned resin aggregate (PRA) is made from regenerated waste plastic particles combined with a standard sand-cement mixture.The Center for Regenerative Design and Collaboration
CRDC's CEO Donald Thomson says that the company's objective is to "create a platform whereby single-use plastics may be transitioned into a supply stream for high-quality construction materials while providing a solution to two of the world´s most pressing issues: the recovery of waste plastics from the environment and the global housing deficit." 
Creating the PRA involves efficient upcycling of massive industrial quantities of plastic waste and enriching it into a synthetic construction aggregate that is lighter in weight and more durable than conventional concrete. 
The product incorporates regenerated waste plastic particles combined with a standard sand-cement mixture to produce a highly resistant, durable cement or cement block. It can be used in a variety of concrete products for any building application, from quality affordable houses to infrastructure.
Read next: 5 Ways Construction Can Reduce Its Plastic Waste

According to CRDC, the technology and the concrete aggregate products have been tested rigorously, are backed by two years of extensive case studies, and meet all stringent building application standards in the U.S., Africa and Latin America.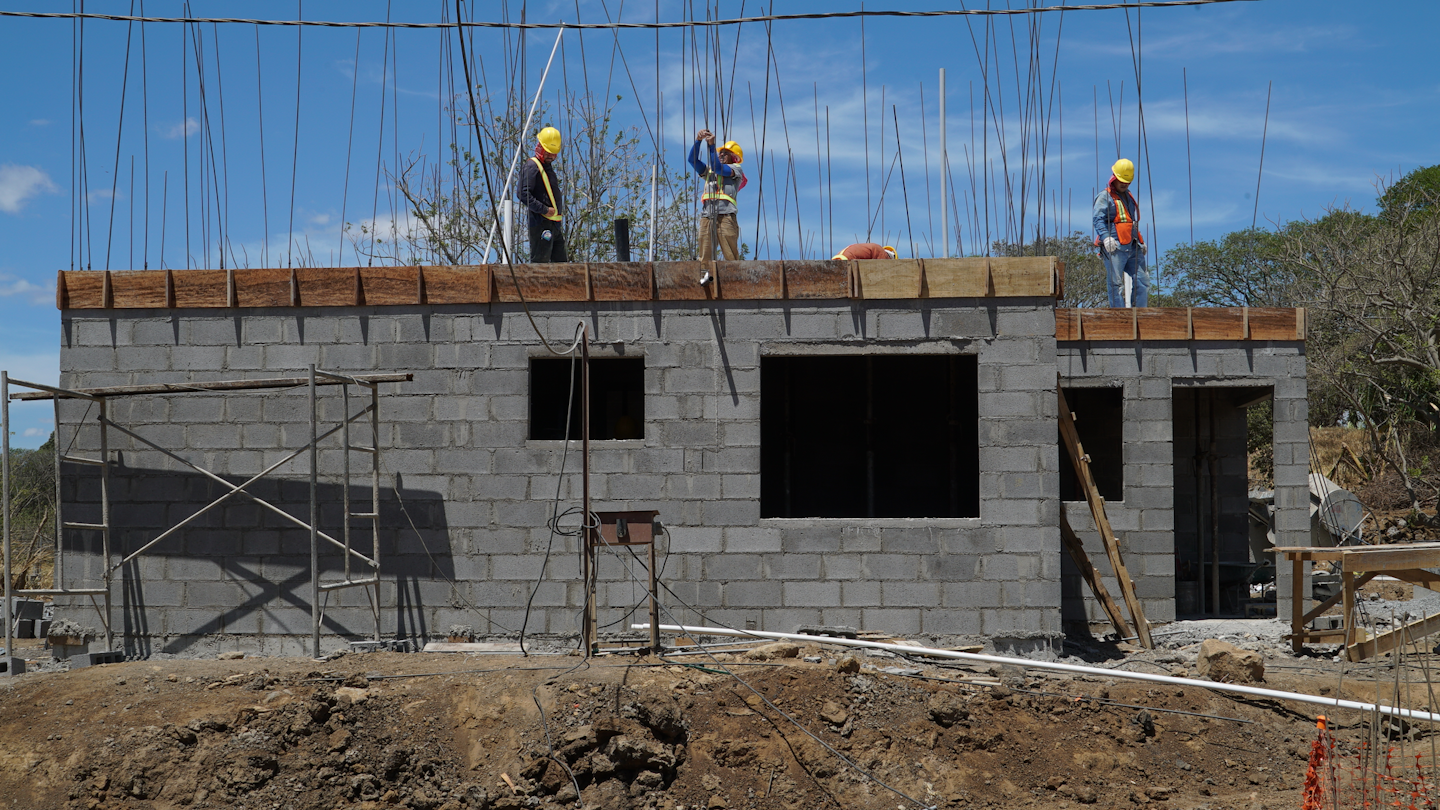 From a socio-economic perspective, the aggregates greatest value lies in its potential to develop quality social housing as well as infrastructure.The Center for Regenerative Design and CollaborationCRDC is working with three of the founding members of The Alliance to End Plastic Waste, the petroleum's industry's organization that has established a $1.5 billion fund to help resolve the tragic plastic problem.
The Costa Rican company is also working with one of the world's largest brokers of recycled materials, a significant player in the food and beverage industry, Habitat for Humanity, the Ocean Recovery Alliance, leading construction and concrete companies in various markets around the world, and municipalities and governments in order to form an effective international alliance to ensure the scalable roll-out of the technology as a global solution to the plastic waste problem the planet faces. 
"At a time when the world is in outcry about 'tragic plastic' in our oceans, we have created not only a fool-proof solution but also a game-changer for using plastic waste in a commercially viable manner," says Thomson. "By working with the Ocean Recovery Alliance, by collaborating with industries that will use the technology and by partnering with plastic waste management industries, we can not only make a very real difference but also actively help rid the planet of contaminating plastic. This is a full scalable zero-waste solution for the effective recovery and re-use of plastic." 
Thomson adds that the long-term aim is for CRDC's PRA to become a new industrial feedstock aggregate for the construction industry. 
Read more:
Dow's Plastic Roadways Named to FORTUNE's 2019 "Change the World" List
Can Plants Help Replace Plastics?
New Technology Offers Recyclable Solution for Returned Concrete