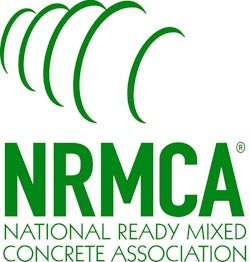 James Bogdan has joined the National Ready Mixed Concrete Association as senior director, sustainability initiatives. In this new position, his primary objective will be to help position NRMCA members to meet new requirements in green building standards such as LEED and Green Globes. Sustainability initiatives include product sustainability and transparency, supply chain sustainability, and other environmental, social and governance (ESG) practices. Bogdan will implement strategies to support concrete's position within green building standards, and manage education and certification programs such as Whole Building Life Cycle Assessment, Environmental Product Declarations, Responsible Sourcing, Corporate Social Responsibility (CSR) and Ingredient Disclosure (Health Product Declarations, Cradle to Cradle, GreenScreen, etc.).
Most recently, Bogdan led corporate sustainability initiatives for a leading New York Stock Exchange (NYSE)-listed wholesale distributor of electrical, lighting and maintenance products where he evolved the sustainability program to align with growing stakeholder interests of assessing supply chain environmental, social and governance (ESG) risks. Prior to that, Bogdan was manager, market sustainability initiatives, for a NYSE-listed global coatings and glass company where he developed and implemented strategies to influence architect, engineer and contractor (AEC) specifications with a focus on the green building market. He facilitated environmental product certifications, participated on industry committees to track and influence green building standards development and educated supply channel partners of sustainability market trends to assist them in effectively responding to opportunities. As a professional with 25 years of experience, Bogdan also provided environmental, health & safety (EHS) consulting expertise for an architectural and engineering firm.
Bogdan earned a bachelor of science degree in environmental science from Slippery Rock University, a master of science in environmental management from Duquesne University and has completed an MBA Essential Certificate program through the University of Pittsburgh. He has earned certifications such LEED-AP, Qualified Environmental Professional (QEP) and Certified Sustainability/CSR Practitioner. He will be based in Pittsburgh.  He can be contacted at jbogdan@nrmca.org or 412-420-4138.