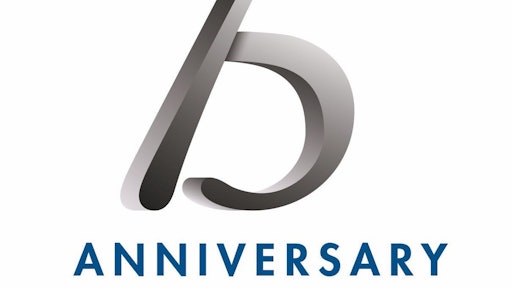 GCC (Grupo Cementos de Chihuahua), a manufacturer and distributor of cement, ready-mixed concrete, aggregates, and innovative products for the construction industries in Mexico and the United States, is celebrating 75 years in business.
From one plant in Chihuahua, Mexico, where in 1941 annual cement production capacity was 60,000 tons, to the company that is honored today with six cement plants, producing 4.6 million tons and more than 110 ready-mix facilities throughout Mexico and the Central and Rocky Mountains Regions in the United States, GCC has become the supplier of choice for many in the construction as well as oil and gas industries. Customers enjoy doing business with GCC not only because of its consistently high product quality, but just as important, for its customer service, which is known to be second to none.
GCC has expanded its business over the years; in addition to cement and ready-mix concrete, the company has integrated aggregates, prefabricated concrete elements, concrete block, coal and the distribution of building materials. Supporting these operations are nearly 3,000 employees with a reputation for delivering high performance solutions to customers. This workforce prides itself on helping create and deliver GCC's expansive portfolio of products to meet even the most demanding construction environments.
"From our humble beginnings in Chihuahua, Mexico, to the multi-faceted enterprise we manage today, we are proud to reach this significant company milestone," says U.S. Division President, Ron Henley. "Just like our founders, it is our goal to support the needs of our customers, employees and local communities, because we understand that they are the foundation of our success. Their support has allowed us to build and sustain a world-class business, with a depth of expertise that can only come from an organization who enjoys the longevity we celebrate today, and that we will build upon for our future."
To recognize this landmark anniversary, the company has celebration events planned in each GCC location throughout the month of October.