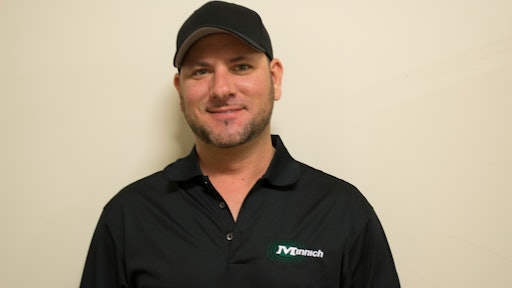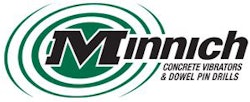 Minnich Manufacturing, the leading manufacturer of concrete dowel pin drills, concrete vibrators and vibrator monitoring systems, is pleased to announce the hire of Mike Rabideau as Western region sales manager.
Rabideau joins Minnich after 16 years at Wyco, where he most recently served as Western region sales manager. At Minnich, he will be responsible for sales and service across 12 states: Alaska, Arizona, California, Hawaii, Montana, Idaho, Nevada, New Mexico, Oregon, Utah, Washington and Wyoming.
"Mike will be an outstanding resource for Western dealers and contractors," says Todd Jurjevic, Minnich vice president of sales. "He brings deep product knowledge and a passion for helping dealers and customers succeed. We're excited to add him to the Minnich team."
After starting his career as an assembler of vibration products in 2001, Rabideau transitioned into service technician roles before becoming a product specialist. He was named Wyco's Western region sales manager in 2014 and covered all states west of the Mississippi River.
Minnich also announces a variety of other personnel additions, including:
Allen Bragg, Manufacturing Engineer/CNC. Bragg is responsible for initializing and controlling the CNC machining process
Dave Clute, Senior Project Engineer. Clute's responsibilities include new product development, lean manufacturing and project management.
Zach Farley, Engineer. Farley designs tooling and fixtures to efficiently manufacture Minnich products.
Jake Ihaz, Director of Information Technology. Ihaz oversees all forms of computer technology at Minnich.
Suzanne Medved, Administration/Purchasing Assistant. Medved helps manage workflow and purchasing processes.
Triton Minnich, Marketing, Social Media & Graphic Design. Minnich manages digital marketing efforts and handles graphic design.