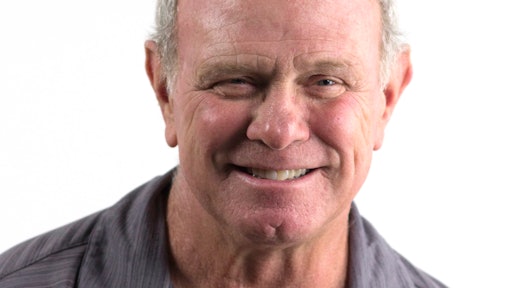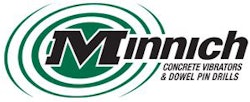 Minnich Manufacturing, a manufacturer of concrete vibrators, vibrator monitoring systems and concrete dowel pin drills, announced today that owner Jim Minnich has retired after more than 25 years with the company.
Jim led an era of innovation and expansion at Minnich Manufacturing, the business his father started out of a Mansfield, Ohio, gas station in 1968. Under Jim's ownership, Minnich Manufacturing introduced several innovative technologies, grew to more than 40 employees, and moved into a larger manufacturing facility in Mansfield—all with an unwavering focus on meeting customer needs. 
"My father, Roger, built Minnich Manufacturing on customer service," says Jim. "He would do whatever it took to support his paving customers, from shipping product after hours to making staff available 24/7. As I pass on the family business to the next generation, I'm proud that we continued that tradition of around-the-clock service during my years with the company. And nothing is going to change." 
As planned, three family partners will takeover leadership of Minnich Manufacturing, including Todd Jurjevic as president and chief sales officer; Jeff McDaniel as president and chief operating officer; and Rob Minnich as president and chief marketing officer. Jurjevic and McDaniel are Jim 's sons-in-law; Rob Minnich is Jim's son.
 "You've heard the saying that three heads are better than one. Todd, Jeff and Rob are proof by what we have already seen in their combined accomplishments," says Jim Minnich. "I have great confidence in these three, and no doubt that they will take Minnich Manufacturing to a whole new level."
 Jim entered the family business in 1993 and acquired the company from Roger two years later. Over the next two decades, Minnich developed and launched a number of products with advanced technology to enhance productivity and safety, including:
Minnich Manufacturing moved to its current facility in 2011, adding 14,000 square feet to its operations and positioning the business for future expansion. The company celebrated its 50th anniversary in 2018, Jim's final full year as owner.
In addition, Jim was an influential member of the concrete and equipment industries throughout his career. He served as chairman of the American Concrete Paving Association (ACPA) equipment division while holding a position on the board of directors. He was also appointed to the board of the Association of Equipment Manufacturers (AEM), where he represented the light equipment division.
"Like my grandfather before him, my dad was committed to developing the highest quality products and being there for customers," adds Rob. "Moving forward, our entire company is ready to carry on his legacy."