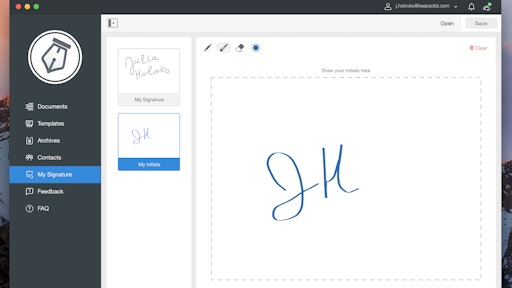 Mobile app: KeepSolid Sign
Developer: KeepSolid Inc.
Cost: Starting at $9.99 per user per month
Available on: Apple, Android and Windows devices as well as a Web version

KeepSolid Sign is a new e-signature solution mobile app designed to help contractors and their customers sign and send any documents in a timely, secure manner.
How does it work? Contractors simply import PDF documents from their device or the cloud, insert a signature and share it with other participants if needed.
KeepSolid uses high-level encryption to make the data inaccessible to unauthorized parties. Users can manage the signing order and specify relevant access rights.
The app is available in four pricing plan. The personal plan is for one user and starts at $9.99 per month. A small team plan can have up to five users for $39.99 per month. The big team plan can have up to 10 users for $71.99 per month. There is also an enterprise pricing option for those wanting to add more users to their plan.

App features:
Sign any PDF or form from a mobile device

Access and manage signed contracts on or offline

Add annotations like initials, date, notes or text, and checkmark or assign them to other users

Monitor status of contracts in real time with status tracking; send reminders to all or certain participants

Notifications when changes are made to documents

Information on document status: if they are being sent, waiting for a signature or completed

Utilize custom templates for standard contracts

Download files from templates, Dropbox, Google Drive, iCloud Drive, Evernote and Camera