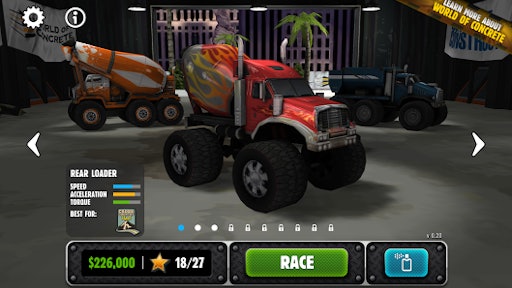 Hanley Wood Exhibitions has unveiled a game for mobile devices to build awareness of its World of Concrete brand and drive engagement with concrete industry professionals. The game, titled "Rig Racin,'" is now available in the Apple App Store for iOS devices and Google Play for Android devices.
Game players can steer mixer trucks through three action-packed, challenging game-play environments. Players must deliver their cement load on time to receive in-game rewards and to advance to more challenging levels throughout the game. The better the player, the more in-game cash the player can earn to purchase new themes for various mixer trucks.
"Rig Racin' will allow the World of Concrete brand to reach numerous untapped markets worldwide in a new and creative way, utilizing the popularity of gaming," said Tom Cindric, vice president, Hanley Wood Exhibitions.