MESSE MUNCHEN
During the recent bauma Media Dialog—in which journalists and show exhibitors are brought together to discuss products and trends on hand at the show in April— it was clear to see that the continually growing trend of digitalization will be among the highlights at bauma 2019.
Organizers of the show, Messe Munchen, have announced that several companies will have a focus on digitalization. "The digitization of the construction industry is becoming increasingly important. Many construction machines are already equipped with communication interfaces that provide comprehensive data, e.g. on location and consumption. This development is also reflected at bauma 2019," said Mareile Kästner, Project Manager at bauma in a recent press release about the show. 
The media dialog event was kicked off by Klaus Dittrich, Chairman and CEO of Messe Munchen, discussing a recent survey conducted by the organization. Between June 13 and August 10, 2018, it surveyed 10,000 industry executives from around the world—all in leading, decision-making positions—to gain a perspective on current trends within the industry.
This industry barometer found the level of investment in the construction industry is very high across the globe and expected to continue over the next few years. Forty-four percent of respondents said they are planning to increase investment levels for their company in the future. The survey also found that of the challenges facing the industry, the shortage of skilled labor was the biggest, with 58% of respondents indicating as much. Increasing competitive and price pressures, as well as tightening environmental laws and regulations were also at the top of the list.Digitalization was also noted as a challenge, as well as a megatrend for the industry.
Of those surveyed, 26% said research into the field of digital networking was taking place within their companies. Over half of respondents said they have already digitized parts of their company or have at least started doing so.
Twenty-two percent are still waiting and 20% currently see no need for action. "Only 4% believe they are leading the way in terms of digitalization," said Dittrich.
He noted that digitalization plays a role in and out of the production process for no more than 34% of respondents. Only 14% use cloud- or web-based services, and 26% indicated the topic of digital networking is not on their agenda for the future. While digitalization is an important and growing trend, Dittrich said many companies are struggling with its implementation—as evidenced by the survey results—and that there is clearly some incongruency between the importance of research into and actual development of digital products.
Despite the challenges, digitalization is slowly making its way into the industry and will be evident at this year's show in Munich. "At bauma 2019, visitors can see state-of-the-art excavators, cranes and bulldozers [that] can be equipped with a broad range of sensors and communication interfaces," said Dittrich. "The data that is produced and analyzed makes it possible to check the machinery on job performance, fuel consumption and locations; to define predictive maintenance to more precisely determine operating costs; entire fleets can be managed by telematics. Digitalization also facilitates efforts to automate work processes, an increasingly important factor in light of the shortage of skilled workers faced by the industry."
Digitalization in action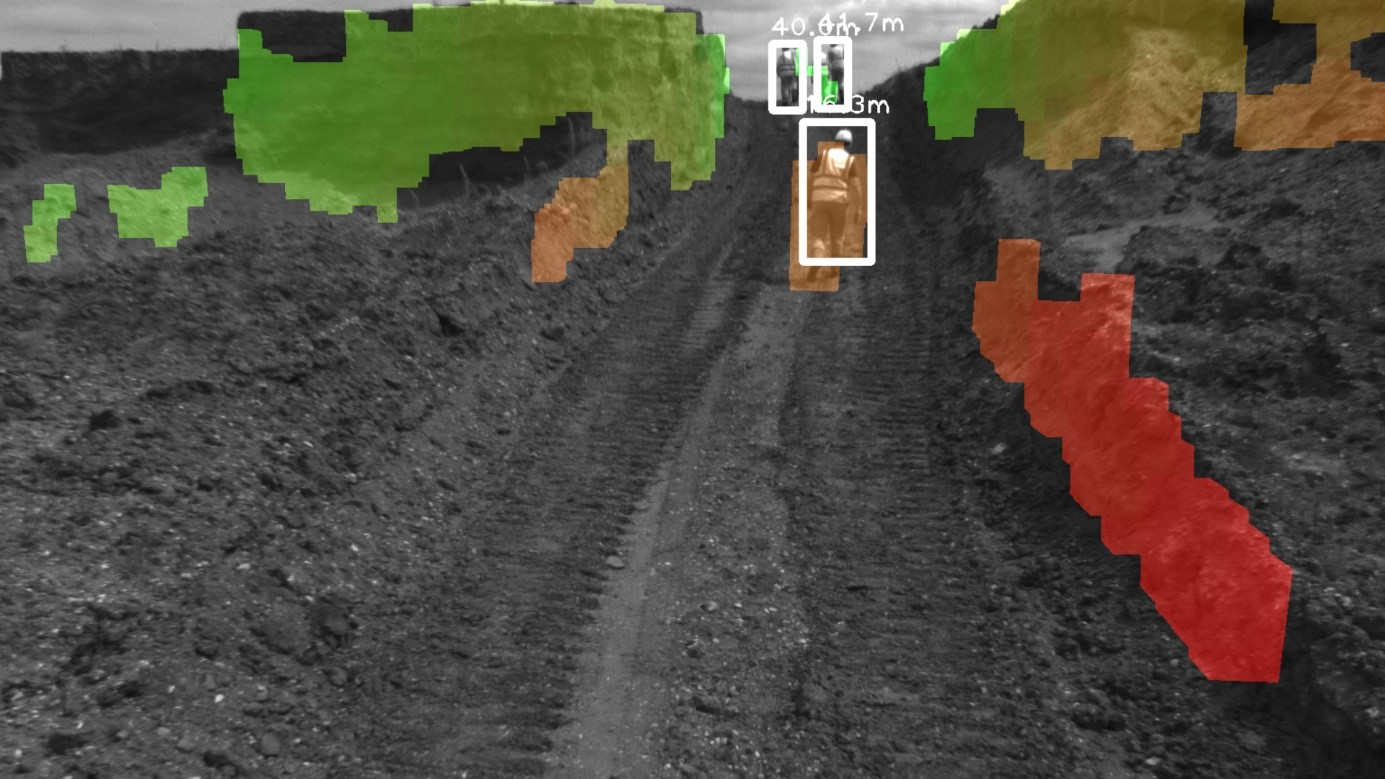 3D terrain mapping by ITK Engineering detects people and objects in rough terrain and alerts the driver to potential hazards.Today, almost everything from bearings to engines to tires have become smarter and more connected through the use of sensors, CAN communication, telematics and the Internet of Things (IoT). Use of these digital components not only make products smarter, but also enable efficiency improvements.
During bauma, Hydroline will exhibit its predictive maintenance technology for hydraulic cylinders, LEO (Lifecycle Efficiency Online). Designed for both OEM and aftermarket customers, LEO uses a proprietary algorithm to analyze lifecycle data collected directly from the cylinder via built-in sensors. This helps end users to plan potential maintenance while providing OEMs information on how the cylinders are actually being used to aid them in their future designs. The system can monitor one or several cylinders in a piece of heavy machinery.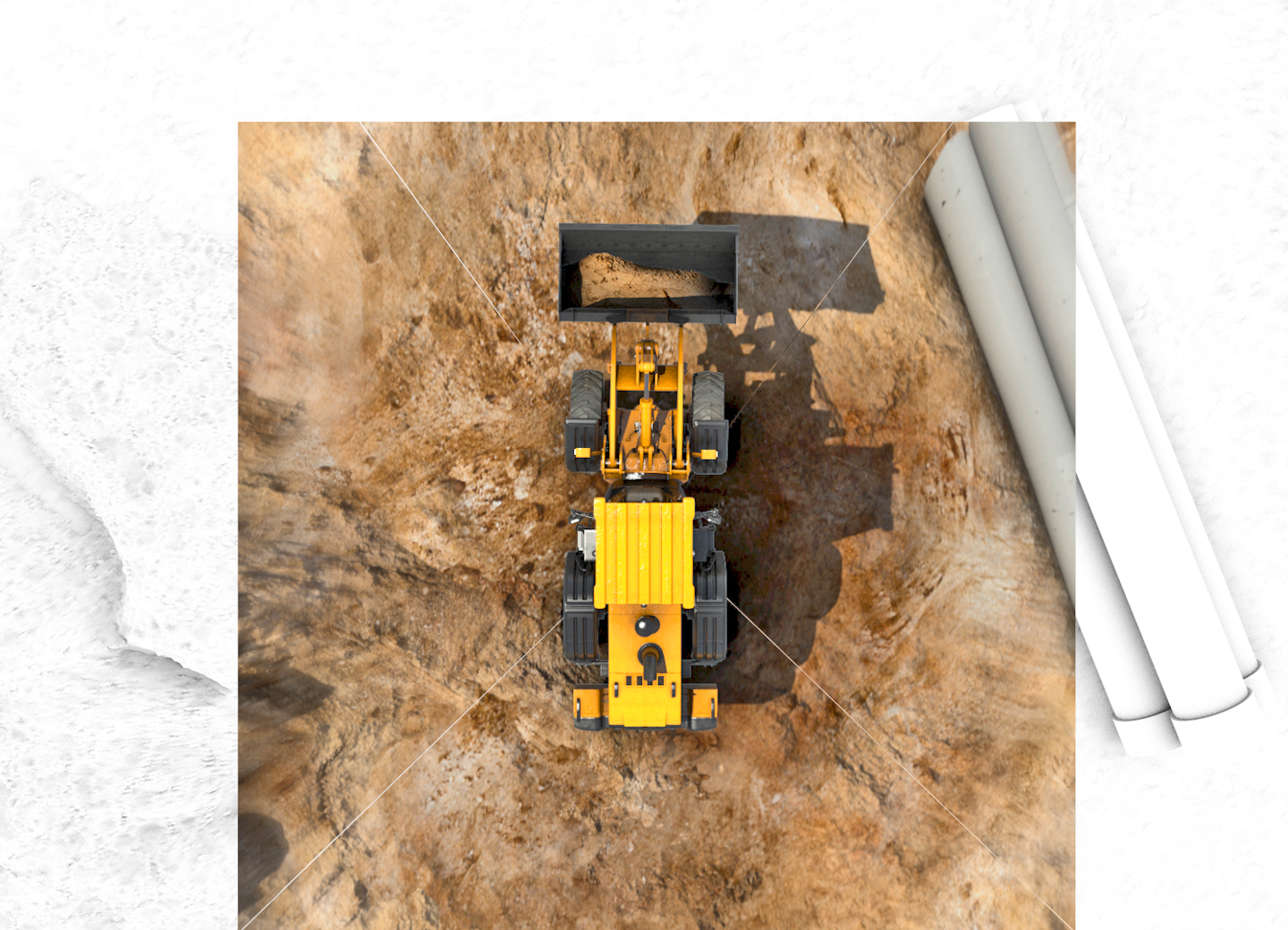 Continental's ProViu 360 creates a virtual bird's eye view of the machine from the images of four fisheye cameras.Eaton will exhibit several of its "smart" components, such as its CAN-enabled CMA valve designed to provide and maintain precise control for all load conditions. The technology can be paired with other Eaton components to aid aspects such as boom stability; the company will highlight this capability on a demonstrator at its booth during the show. 
An aspect of the industry's increasing digitalization is the growing use and improvement of safety systems, including lighting, cameras and proximity detection systems. This trend within the industry will also be seen during bauma. 
Continental, for instance, will introduce the next generation of its ProViu 360 surround view system which will now provide images in HD. In addition, it will be capable of fusing together camera images and sensor information to better analyze the area around a vehicle and alert operators to any potential collisions or objects in the way.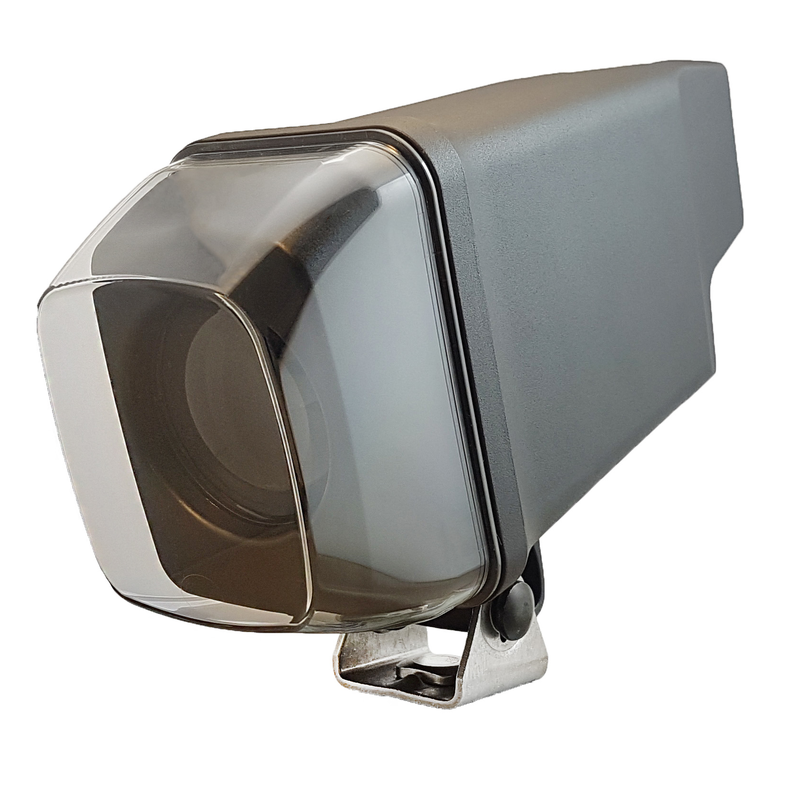 The Hella Projection module used for the VISIOTECH technology projects an exclamation mark on the ground as an optical warning to prevent those nearby from entering a vehicle's path.
ITK Engineering will exhibit for the first time at bauma 2019, and introduce its camera-based 3D terrain mapping application designed to provide object detection in areas where visibility is poor. The company says such systems can be composed of, for example, digital stereo camera systems paired with specially developed algorithms to locate objects of any size in the terrain, in three dimensions, and with precision. In addition, it can provide manufacturer-independent solutions.
To help increase safety around large equipment, HELLA has introduced its VISIOTECH projection technology of which four models have been released and will be on display at bauma. The LED Projection Module, for instance, projects an exclamation mark on the ground to provide an optical warning to others nearby as a means of preventing them from entering the vehicle's path.  
HELLA will also exhibit its intelligent battery sensors which continually measure voltage, current and temperature to keep vehicle owners aware of battery charge levels and any signs of aging. 
Look for more bauma coverage in the May issue of Asphalt Contractor.