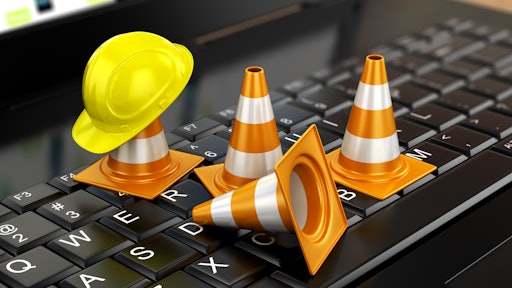 Adobe Stock Images | By sveta
When it comes to the construction business, contractors and construction firms often feel deprived of their desired revenue goals due to extensive rework. The inability of the contractors to record these project changes and rework is the primary reason for disputes amongst construction contractors and project owners. The situation has become much more evident with the outbreak of the COVID-19 pandemic as firms that were working on legacy systems and were not having any access to documents that can call for extended schedules, increased costs, and delayed deliveries had to deal with legal disputes.
Even now, as we progress towards an improved 2021, the situation is still not smooth as the projects that were halted during the pandemic have now resumed and project owners are in an even bigger hurry with their deliveries. Since quicker deliveries need access to resources, faster imports for the scarce material, and even more labor expenses to complete the activities, contractors are likely to bear extensive project costs.
One of the most significant reasons for delayed projects, rework, and disputes amongst construction contractors and project owners is a lack of communication.
Though the circumstances developed because of the pandemic has pushed numerous construction firms towards remote work and cloud-based integrated construction management software technology, there are still many firms who need strategies to overcome rework and avoid disputes. Here are a few areas of how construction management technology can help you retaliate the disputes and avoid rework in 2021.
Communication & Collaboration
One of the most significant reasons for delayed projects, rework, and disputes amongst construction contractors and project owners is a lack of communication. However, using construction management software allows contractors to keep a check on the process for completion of any activity. This continuous and quality collaboration allows contractors to avoid missing deadlines but also makes it easier to achieve the scope of the project while any changes or issues could be resolved easily.
Since most legacy solutions were missing on the quality collaboration factor, integrated construction management software can streamline communication and keep all the project teams and project owners in a loop.
Simplified Document Management
The next big step that construction firms need to take to ensure better change management while resisting disputes is to practice better ways to document management. This would need contractors to adopt a construction management software that can offer enhanced document management capabilities through the cloud. Also, using a technology solution could help contractors to overcome any situation of delay due to supply issues, design differences, or changes in original plans.
However, to avoid the stress of document management, one option is to utilize a cloud-based construction software that can be used by contractors, subcontractors, project owners, architects, and every other person who needs to share or check project-related information for effective construction.
Proper document management can also help to cut down the error work on any existing or prospective resolutions. Using a construction technology could help project managers have the necessary precision required to process project-related information even when not physically present at the site.
Advanced Monitoring & Tracking
Even if document management and communication gap are two of the most potential reasons for disputes and rework at construction sites, it is equally important to monitor and track project progress to avoid such circumstances. Effective monitoring plans help you to identify any project-related issues in advance which might turn into conflict in the later stages.
Present-day's construction software comes with integrated monitoring and tracking features that are based on advanced technologies like Business Intelligence. Such tools allow users to identify any ups and downs with the project progress to ensure no delays are made with the deliverables. Moreover, insights-driven from these tools can be used as a base for future projects that are similar to the existing project simplifying the entire task from bid proposal to material planning, labor schedule, and overall construction.
Nevertheless, contractors could take the advantage of construction management software to monitor and track the issues that might lead to rework. The ability to have advanced monitoring and tracking of projects can also turn to be a secret to success for firms as undisputable records can be used to gain the necessary reputation in the market and capture better opportunities.
Keeps Your Plans Updated
Another good reason you need construction management technology to resist disputes and rework is keeping your plans updated. For both field and office teams, using a cloud-based central database allows easy plan sharing while allowing immediate rectification of the information that might mislead the project team from defined goals.
Moreover, cloud access allows contractors to identify any discrepancies in case wrong information is shared or any update or change request is created. Overall, using a construction management technology streamlines the entire task of creating annotations and markups even on the most recent information ensuring real-time data reaches the teams right away when a change is made.
Besides this, using an integrated construction technology can be a boon for contractors who have multiple ongoing projects and they have their project managers assigned to more than one or two projects. In such situations, the project managers can take mobile access to project data through the cloud reviewing all the plans or any errors that might lead to disputes at later stages of the project.
Visual Project Data
Last but not least, construction management software can also be used to collect real-time visual data related to the projects. Either it is any form of bills, drawings, or pictures from the site progress, all can be used to have faster payment disbursements from the clients. And therefore, you can use all the visual data to lead your construction project in the right direction overcoming any chances of errors that are likely to happen during the development phase of the project lifecycle.
Besides this, visual project data collected over time allows contractors to get over any disputes as the visual information available on the cloud can be used to overcome any confusion and justify any amendments made to the budget, schedule, and process of completing a construction project.
The Crux
All in all, if you are having trouble managing your construction business due to frequent disputes and extensive rework, using a construction management technology could offer timely solutions through improved collaborations, better document management, advanced project tracking, easy plan updates, and of course, visual data for project progress.
It is very important to make the right choice with your construction management solution. Since most of these construction technologies are quite expensive, it is important that you should make a thorough research of the features you need with your software. When making a switch, consider opting for a solution that can help you meet the needs of the future especially when it comes to the competition. The blog dedicated to everything about software as a service (Saas), AllThatSaaS, recently ranked 40 project management software in a roundup.
If you are struggling to take your business forward in 2021 due to extensive competition, consider switching to an integrated construction project management software. Integrated construction project management software can not only help you improve your day-to-day operations but can be the ultimate secret you need to capture opportunities and strengthen your business pipeline.
Author bio
Ed Williams is the Senior Team Lead at ProjectPro, an integrated construction accounting software.