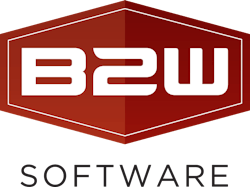 B2W Software, a provider of heavy civil construction management software, plans to demonstrate its unified ONE Platform for estimating and operations as well as its B2W Schedule solution at World of Asphalt (WOA), booth #2459. The show runs March 6-8, 2018 in Houston, TX.
B2W added B2W Schedule to the ONE Platform in late 2017 and will highlight the new solution for real-time, collaborative scheduling and dispatching of resources at the WOA show. The ONE Platform also includes specialized elements for estimating and bidding (B2W Estimate), field tracking and analysis (B2W Track), equipment maintenance (B2W Maintain) and electronic data capture and analysis (B2W Inform).
The specialized B2W elements within the ONE Platform utilize and update a common source of data such as employee, job and equipment lists. That allows real-time visibility across the enterprise, increasing collaboration and process efficiencies while eliminating errors and redundant data entry.
The new B2W Schedule solution gives contractors a centralized tool for optimizing employees, crews, equipment and materials. Users in various roles and workflows can view the schedule in real time and filter the view according to their requirements. Resource requests and the fulfillment of requirements can be completed with drag-and-drop functionality on desktop or mobile devices.
"Leading contractors throughout North America in paving and road construction sectors continue to realize unique and differentiating advantages with our platform approach," explains Paul McKeon, B2W Founder and CEO. "They can bid faster and more accurately, and our operations platform connects the field, the shop and the office, so they can work more cohesively and profitably."