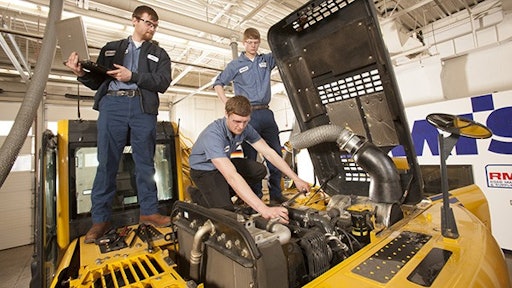 North Dakota State College of Science
Lack of trained workers to fill skilled positions threatens to slow U.S. economic growth, but a bipartisan bill to improve career and technical education has yet to be taken up by the Senate.
The Strengthening Career and Technical Education for the 21st Century Act passed the House by unanimous voice vote in June. Introduced by Rep. Glenn Thompson (R-Pa.), it would reauthorize and make slight changes to the Perkins Act, a law that sets the guidelines for federally funded career and technical education (CTE) programs.
Thompson's bill – with 40 co-sponsors, including 11 Democrats – would adjust the Perkins Act to more precisely address the needs of businesses to avoid the skills gap.
The Perkins Act expired in 2012, but has been kept alive through budget authorizations in Congress. While CTE received a $75 million bump in the omnibus, it is funded at about $100 million less than in 2007.
"We supported that bill. The proponents of that bill talked a lot about how it increased flexibility for programs to meet labor demands in their own communities, which is obviously a good thing," said Jarrod Nagurka, spokesman for the Association for Career and Technical Education (ACTE).
Rep. Raja Krishnamoorthi (D-Ill.), a top Democratic supporter of reauthorizing Perkins, said CTE funding struggles as an issue because it's not controversial.
"The problem is it never becomes the No. 1 priority for everyone at the same time," he said. "Whereas I view it as one of my top 2 or 3, I can't move the Speaker [Paul Ryan (R-Wis.)] or [Senate Majority Leader] Mitch McConnell [R-Ky.] to make it theirs."