Quality pre-owned equipment has and continues to be a viable solution for companies to expand their fleets to keep up with new projects, demanding deadlines and opportunities to diversify.
For those considering investing in a pre-owned machine this year, the industry has a big effect on the used equipment market, from supply and demand to pricing. So what's on the horizon that's going to impact used construction equipment? Here are four key areas to watch.
1. Industry Outlook and Demand
The general feeling from most experts and those who work in the construction industry is positive. After construction growth gained momentum in the second half of 2017, analysts are predicting that the industry is going to be healthier in 2018, with three main areas leading the way.
First, housing starts are expected to continue to be strong. Historically, there's a clear trend of construction health closely following strong housing starts. And it doesn't end with the builds themselves; along with new housing developments come necessary utility work and road construction, along with additional opportunities for new schools, retail facilities, and parks. 2017 saw strong housing, a trend expected to continue this year.
Second, with the proposed new infrastructure and new tax bill, there's a lot of enthusiasm and optimism that roadbuilding will be strong this year.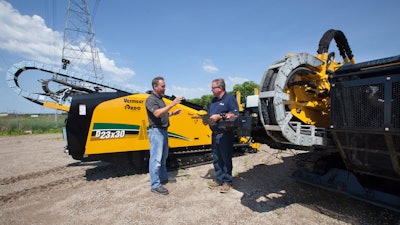 Third, oil prices have reached the point that many areas of the country are seeing an uptick in drilling and extraction work, along with the work that must be done to reach the sites. Because of the immediate demand that comes with oil prices, this is perhaps where the quickest focus for the industry will go, especially in major oil producing states like North Dakota and Texas.
Because of the expected growth in demand for projects in these three areas, the demand for equipment needed to do the work will increase, as well. Used equipment presents a great opportunity for companies looking to capitalize on this type of work.
Yet, while cautiously optimistic, the investment in brand-new machines isn't one many companies are in position to make. The lower cost of used equipment makes it feasible for companies to add needed machines to their fleets.
Used equipment also makes sense for companies that don't do these types of projects frequently but are looking to capitalize on the opportunity. The availability of used machines gives buyers a cost-effective option to get the specific or niche machine needed for the work. The lower cost also puts less risk on a company if there's uncertainty this type of work will be a good fit and the machines will be fully-utilized in the future.
2. Low New Inventory
While demand for equipment to take on construction work is high, the supply of new machines won't be able to meet the demand. Since the Great Recession, manufacturers simply haven't produced new equipment at the same level they did before.
For years, demand was low and many of the specialized pieces and component manufacturers were downsized, further slowing the pace of new machine production. This is yet another factor that's making the used equipment outlook very positive, with the number and variety of used machines greatly exceeding new.
3. Rental Fleets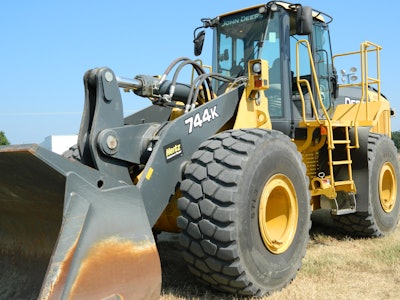 Rental equipment offers similar advantages as used equipment does vs. new, so to keep up with demand for rental machines in recent years, many dealerships, including RDO Equipment Co., have grown their rental fleets. This has created more availability of used machines than ever – and, best of all, quality used machines.
Beyond availability, benefits come with purchasing from a dealer's rental fleet. In the case of reputable dealers, their rental fleet has been cared for by expert service technicians, and all machines come with detailed service records. After purchasing, companies get that same level of care and service from the dealership. Most rental machines still have a manufacturer's warranty attached, and, in most cases, the warranty follows the machine to its new owner. RDO Equipment Co. also provides financing options to help companies make the purchase doable on the books.
These reasons make rental fleets a great opportunity for used equipment seekers this year and boost to the health of the used equipment market.
4. Workforce Down, Technology Up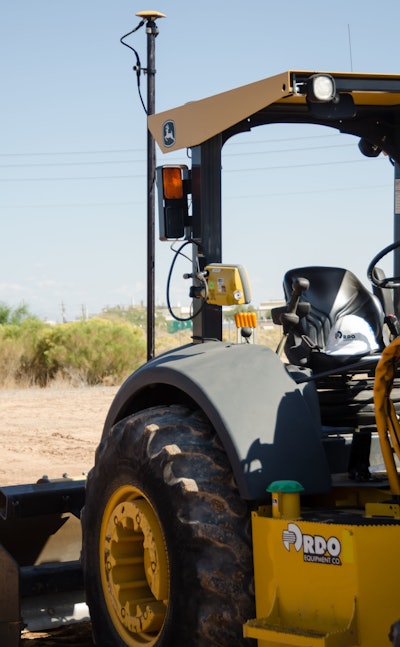 The positivity surrounding growth in construction work is met with concerns of a shrinking workforce, a trend we've identified for years in our industry and one that doesn't appear to be turning around. With fewer workers expected, machine technology will need to do more.
How does this continued trend affect the used equipment market? I believe 2018 is going to be the year where people, technology and machine availability combine to be one of the biggest booms in demand for used equipment.
Machine control is a prime example as one of the fastest-growing technologies. Contrary to what some may fear with used equipment, it actually offers virtually the same opportunity to implement technology as new machines. As the trend continues toward more grade control technology, most machines coming out of large rental fleets will also have that technology. With new machine availability still being an issue, used equipment that includes new, in-demand technology will be crucial in helping the industry overcome the continued worker shortage.
Dennis Howard is Vice President of Remarketing and Fleet for RDO Equipment Co. and based in San Antonio, TX.