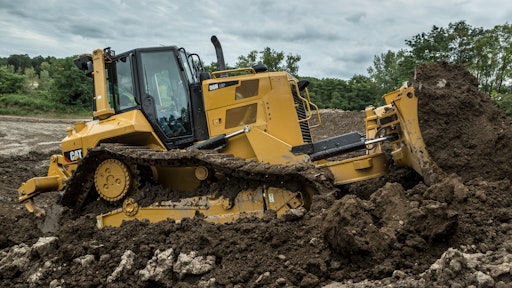 The archives of ForConstructionPros.com contain thousands of articles that are still popular and relevant to today's construction business owners. Below is a list of the week's Top 5 construction equipment-related articles trending on the web portal. We invite you to review them to assess their ongoing relevance to your own business -- or simply to look back at where we've been and how far the industry has come.
Tailor Excavators for Indoor Jobsites: Unique features address the challenges of using compact excavators indoors or in confined spaces.  But the the proper choice of machine and features depends on the particular job.
Inspections and Proper Maintenance Give Dozer Uptime a Push: When it comes to maintaining crawler tractors, the undercarriage is always the first priority.
How to Match Mulching Attachments to Your Skid Steer: Mulching attachments can equip your skid steer eat up to 8-in. branches and stumps for effective land clearing, but your success depends on finding the right combination.
Understand the Trade-Offs When Specifying Heavy-Truck Axle Spacing: No matter what local regulations drive your truck configurations, you must adhere to a few basic guidelines.
Don't Let Your Rollers Take a Pounding: Because they are relatively low-maintenance machines, vibratory rollers have a tendency to be neglected. Yet, the potential costs associated with a roller going down on a hot mat can be severe.