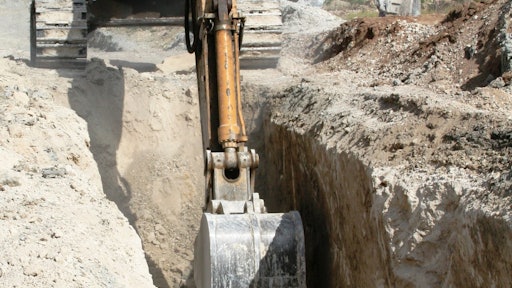 In places around the world, there are contractors who slice through native limestone, blue shale, caliche and coral, not with a trencher, a hammer or by blasting, but with a special bucket mounted on their excavator. These contractors, who install water and sewer utilities, have found their "secret weapon."
The resulting trench looks like it was done with a trencher, but the cost of the job is typically considerably less since the only wear parts are teeth. The tool they are using is the Leading Edge Hi-Cap Multi-Ripper Bucket.
"We have been selling these for since 2003," says Duke Arnold, manufacturers' representative for the Southwestern region. "It's so simple. There are no extra hydraulics involved. Its power comes from the excavator or backhoe curl function, the downward force and the crowd force."
The principle behind the tool is to use the bucket along with the power of the excavator to create maximum breakout force when each tooth comes into contact with the material.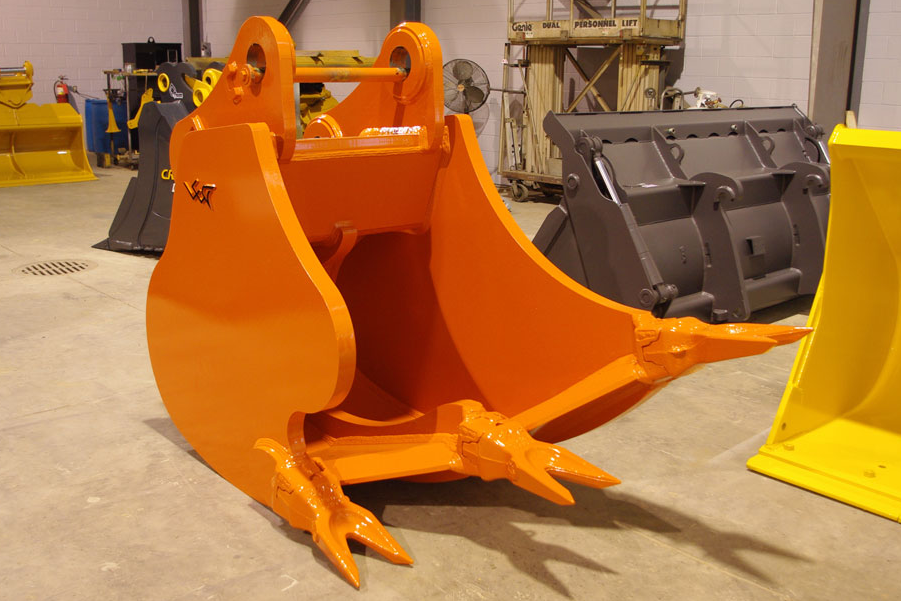 "The staggered ripper teeth fracture the substrate in sequential order. No two ripper teeth align with each other, resulting in the maximum breakout force being applied sequentially to each tooth," Lee Horton, Leading Edge Attachments, explains. "Also, the distance from the excavator stick pivot to the tooth tips is shorter than the standard bucket for the machine. The shorter distance multiplies the tooth tip force."
The rolling of the bucket provides the full multiplied breakout force individually on each tooth so that the substrate is broken out by each individual tooth's ripping action. "The result is a relatively flat trench bottom and flat sides," says Horton.
The "staggered SHanks on an ARC" (SHARC) technology allows the Hi-Cap Multi-Ripper Bucket to slice through rippable rock or frost. The bucket's sides are made of extremely thick Swedish Hardox 400 steel, making it durable and abrasion resistant. Sizes are available to fit machines from a skid steer or 6,000-lb. compact excavator up to a 300,000-lb. excavator. Variations of the bucket are available for special applications.
Because of the way the ripper teeth are mounted onto the bucket, one excavator and operator can trench and scoop, performing the work normally done by two, Horton asserts, without the use of trenchers, blasting or hammers.
Admittedly, the bucket alone may not be appropriate for every utility rock trenching situation, and size and power of the host excavator play a major role. However, as utility contractors are finding out, a bucket attachment is less expensive than renting or purchasing a hammer or a trenching machine, and can save money on a job even if only half the work is completed using the attachment.
Specialized Bucket Rips Through Texas Blue Shale
Companies in this article