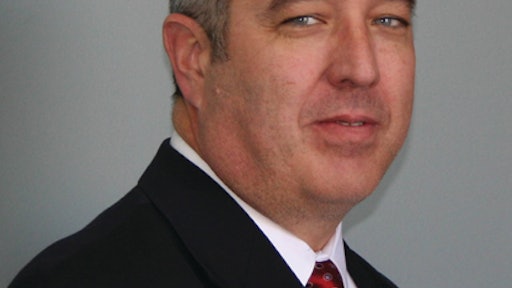 Paladin Construction Group recently appointed John (JT) Thomas to the position of Vice President, Marketing and Business Development. He will be responsible for all aspects and functions of marketing and business development for Paladin and its Bradco, CP, CustomWorks, FFC, Harley, JRB, McMillen and Sweepster brand companies on a global basis. Thomas replaces Doug Amerman, who has been promoted to Director of Sweepster Aviation. Both Thomas and Amerman will use their industry experience to continue to advance Paladin's attachment offering and the company's ability to provide customers with quality attachments that they can trust.
Thomas brings a rich history of experience in the construction attachments business. He most recently served as Vice President of the Blades and Attachments Business Unit at ESCO Corporation. He has a total of 14 years of experience with ESCO in various capacities from sales and product management to manufacturing and general management. Thomas obtained a BS degree in Finance from the University of Illinois and an MBA degree from Miami University, Oxford, OH, and brings with him a solid mix of industry knowledge and functional skills and experiences.
"John Thomas understands the industry," stated Mike Flannery, Vice President and General Manager of Paladin Construction Group. "He knows what customers expect from their attachments and has the skills and experience to work with our engineers to create the best attachments for the industry."
Amerman has more than 34 years of experience working with Paladin Construction Group and its Bradco, CP, CustomWorks, FFC, Harley, JRB, McMillen and Sweepster brand companies. As the new Director of Sweepster Aviation, he will lead his team to new heights in delivering world class products and services to runway cleanup and airport snow removal professionals.
"Doug has worked with Paladin since 1977," commented Flannery. "In that time, he has served in a variety of sales and marketing leadership roles within Sweepster that have allowed him to build relationships with customers in order to translate their expectations into quality attachments. This experience will be a great asset to this division and the aviation industry."