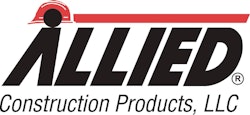 The Allied Construction Products, LLC Board of Members has announced the promotion of Phil Paranic to the position of President and CEO. Paranic recently served as Executive Vice President, having been appointed to that position in 2014.
In his new role, Paranic will oversee the operations of one of the leading construction equipment attachment manufacturers in North America. His experience includes more than 15 years with Allied administering corporate purchasing and wholesale pricing for all product lines, overseeing used equipment sales and managing sales operations for the Eastern Sales Region. In addition, he has 20+ years in general management of construction and industrial equipment at the distributor level, including parts, operations and sales responsibilities.
Paranic looks "to meet the changing market challenges by building on the 'Allied tradition' of great products and customer-oriented product support."
Phil and his wife, Wendy, currently reside in Medina, OH.