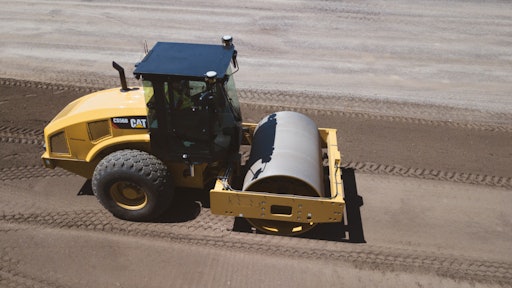 While many contractors may think soil compaction has little impact on the end result of a job, the opposite could not be more true; if proper soil compaction is not achieved initially, it can lead to catastrophic issues for the entire success of the project down the road.
Over time, uncompacted soil may move suddenly and water may pass underneath the surface of the foundation. This movement can cause damage to the walls of buildings and they could even collapse. If proper soil compaction is not achieved during road construction, roads can become unstable, full of cracks and potholes, and the pipes underneath them could even crack.
This is why laying a solid foundation first is paramount to the future success of the structures to be built on top of them. That starts with efficient and consistent soil compaction.
However, even with years of experience on the jobsite, it is difficult to achieve uniform compaction over a sizable area without the help of technology. Basic soil compaction techniques leave equipment operators rolling blind as they make pass after pass, hoping that the desired density level is achieved throughout the area. Instead of relying on concrete data, operators use on their own intuition, as well as guidance from a QC (quality control) technician on site, and hope they are achieving optimal results. This opens the door to quality issues, not to mention a fair amount of inefficiency.
Technology Increases Efficiency
Inefficiencies created during soil compaction can lead to inconsistent material across the foundation. This mainly occurs when there are materials pulled from different locations across the jobsite that may feature variable moisture contents.
Variable moisture content on a jobsite makes it difficult for equipment operators to get to the density they need. Even if 90-95% compaction is needed across a site, the operator may not know enough about the material's sensitivity to moisture to know how many passes they will have to make. More experienced operators have a 'feel' for moisture content, but it is still difficult to pinpoint.
New technology can help.
Caterpillar Inc. has recently unveiled Command for Soil Compaction, an operator-assisted technology that automates the soil compaction process and helps contractors achieve compaction quality. The technology assists in compaction quality by guiding the machine to maintain constant speeds, along with correct pass counts, with consistent and precise overlap. As a result, contractors are able to hit compaction targets more frequently.
Increased process control and precise overlap with Command also helps promote more consistent and predictable compaction results. Keeping the parameters consistent improves compaction quality up to 60% when compared to that of a novice operator. 
Solution to the Skills Gap
And since finding and keeping operators is one of the main challenges right now for the construction industry, it's important to keep them in the operator's seat once you find them. While it may seem like a stretch, the technology and equipment you use on the jobsite can actually help you recruit and retain these new workers. Experts predict there will be a shortage of 31 million skilled tradespeople by next year, so construction companies need all the help they can get in both finding and keeping good workers.
Caterpillar Inc. has worked diligently to make their machines easier for this reason and adding Command for Soil Compaction furthers that goal. Not only do the next generation of workers expect to use technology at their jobs, but new technology can also help get these workers up and running faster and more efficiently.
Increasing equipment automation in this way allows novice operators to pick up these skills easier and get to work faster without years of training and experience.  Command automates the soil compaction process and helps operators achieve higher compaction quality right out of the gate.
The Command process begins with the operator using the machine to map the boundaries of the area to be compacted. Command connects to commonly-used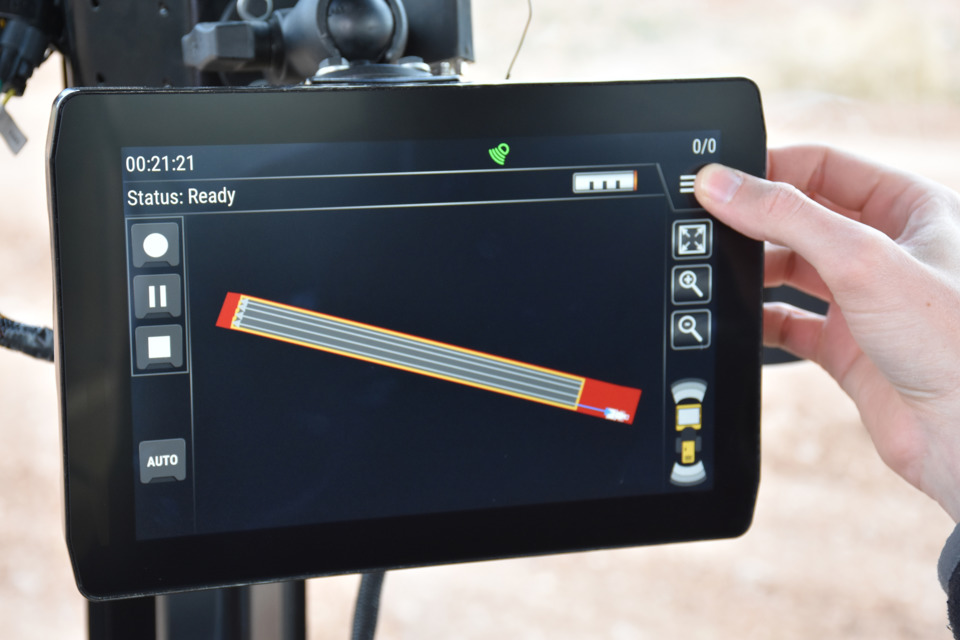 Cat Command features an intuitive interface with only three simple inputs needed after compaction area is defined.base stations and operator defines area to compact using the machine itself.
The operator enters the compaction parameters into the machine and once they place the machine in "auto" mode, the system will control the propulsion, steering and vibration of the machine. This not only allows newer operators to easily learn a machine, it also helps ensure more consistent results which can be a challenge with a new operator. 
Command performs at a constant speed, with the correct number of passes, at the correct vibe setting and with the correct amount of overlap, no matter who is in the seat. 
Achieving Higher Safety Standards 
While options like the machine automation Command creates will keep workers safe well into the future, further innovations with the technology are helping to make operators and crew members on the ground safer as well. 
The integrated object detection system alerts operators to objects in the path of the machine, letting them know if the machine needs to be stopped immediately to keep those workers on the ground safe. The object detection system is functional whether operator is in "auto" or manually moving the machine themselves.
Several condition interlocks with the Command system also help promote safe operation by preventing the machine from entering the "auto" mode. If any interlock is triggered while machine has already been placed in auto, the system automatically stops machine and ceases auto operation.
Technology is the future for the construction industry. Adopt now and gain an edge over your competition. You can learn more about Cat Command for Compaction by contacting your Cat dealer or visiting them in the Festival Lot during CONEXPO-CON AGG 2020.
The Command for Compaction system will be offered as a dealer-installed kit only.