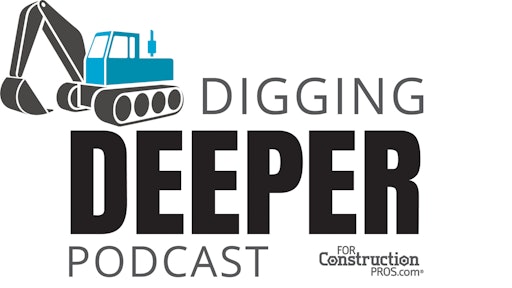 Listen to this Digging Deeper podcast to hear Jeff Brown from Caterpillar Inc. explain the newest technology integrations in the company's compact equipment including Smart Technology and Smart Attachments.
Jeff Brown, compact equipment product specialist with Caterpillar, provides in-depth insight into the company's technology integration and what that means for equipment operators. Caterpillar is adopting technology from some of its larger equipment into the smaller compact equipment units. One of the biggest keys for technology on compact equipment is making sure the operator interface is easy, seamless and not overly complex, Brown says.
That's a driving factor for Caterpillar's technology integration. The company's new Smart Technology and Smart Attachments aim to make operation easier for contractors. Smart Technology allows for a higher level of integration between the machine and new Smart Attachments. This technology allows the unit to automatically recognize Smart Attachments and convert machine controls to align with the operational and informational needs of that attachment. This "plug and play" ability makes the machines more versatile.

With Smart Attachments, when you put the attachment on the unit (for example on a D3 skid steer) the machine recognizes the tool and tailors the controls to match the attachment and task.
On the D3 skid steer, for example, if you attach the Smart Dozer Blade it "transforms" the skid steer into a dozer allowing the operator to operate the skid steer like a dozer even though he or she is still in a skid steer.