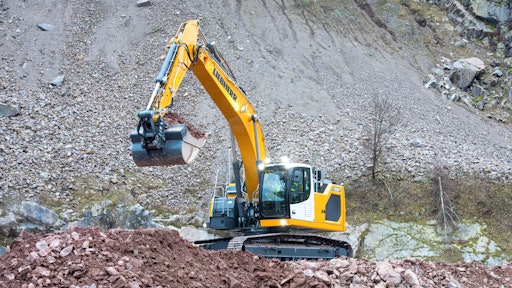 Since the beginning of the year, Liebherr has launched seven Generation 8 crawler excavator models under 50 tonnes. All the platforms developed and produced by Liebherr-France SAS in Colmar are represented on the Liebherr stand at bauma, including the revised R 926 and the all-new R 930.
To achieve Stage V emissions standards, the R 926 replaces the Stage IV model of the same name that was launched in 2016. The R 930 is a new weight category for the crawler excavator series. The easy to transport, versatile and efficient R 930 fits in the 30-tonne class and has been designed to provide extra comfort and safety, as well as optimum ergonomics and performance. The model on display at bauma complies with Stage V emissions standards.
The 204-hp R 926 and 245-hp R 930 have an operating weight of between 26 and 36 tonnes and bucket capacities from 0.55 to 1.75 m3 and 1 and 2.15 m3, respectively. The units are available worldwide with the relevant engines.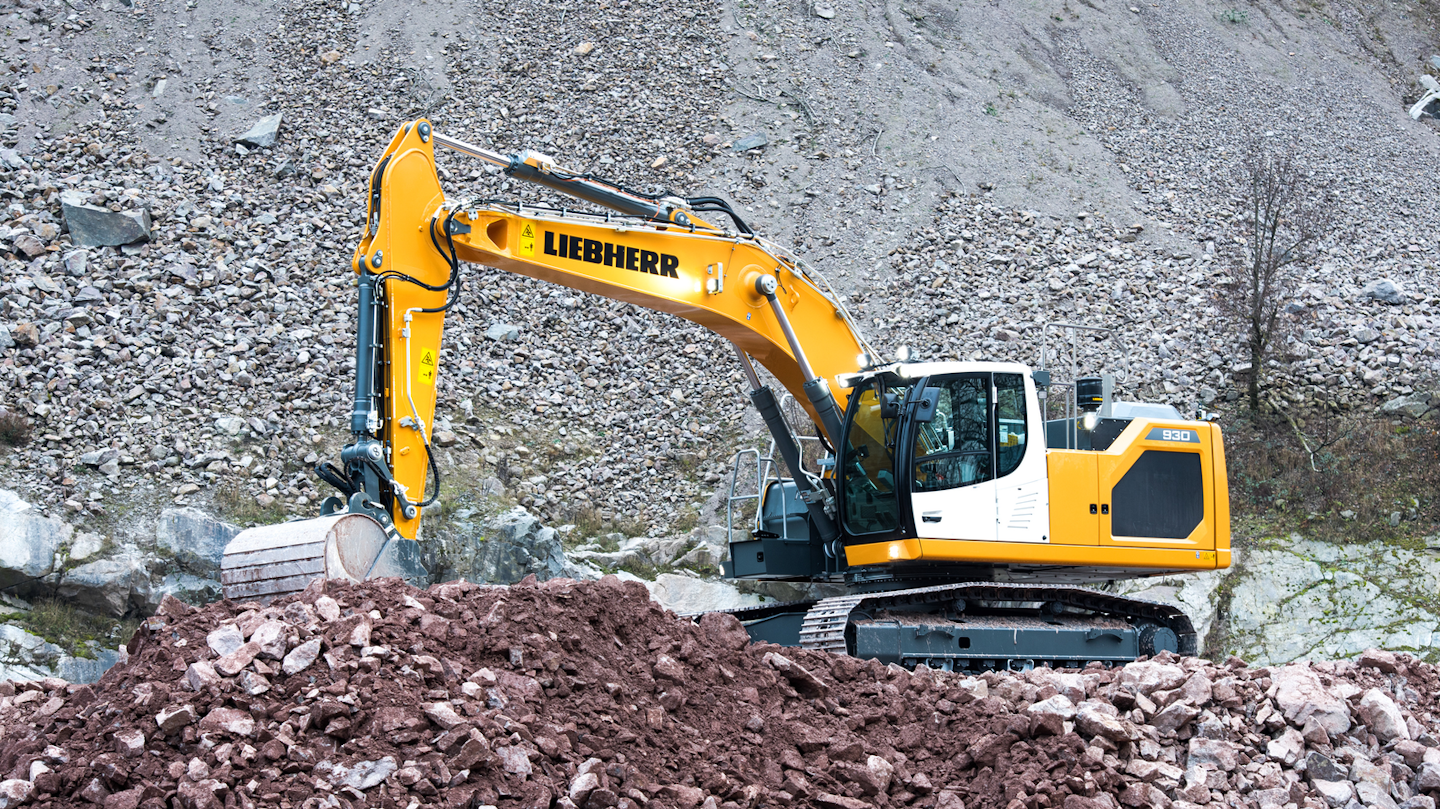 The R 926 (shown) and R 930 have an operating weight of between 26 and 36 tonnes and achieve 204 and 245 hp, respectively.
The digging forces and tractive forces of the undercarriage and the swing torque of the uppercarriage have been significantly increased compared to the previous generation. A new work equipment concept was devised that optimizes the load curve and inertia of the swiveling drive in order to reduce fuel consumption.
Available with a variety of robust X-shaped undercarriage
Track rollers lubricated for life with automatic central lubrication system
Spacious, temperature-controlled cab features pneumatic seats with vertical and longitudinal suspension, a high-resolution, user-friendly 7-in. touchscreen and windscreen that can be fully lowered
Lighting options include high-performance LED+ lighting packages
Unobstructed panoramic visibility and the monitoring cameras at the rear and sides maximize safety
ROPS-certified cab structure includes a  rear window emergency exit and tinted laminated glass windscreen and right-hand window
Uppercarriage fitted with non-slip studs and accessed via a secured access platform
Maintenance points can be accessed from the ground and engine oil, hydraulic oil, fuel and urea levels can be read off the display 
[VIDEO] Sneak Peak: Liebherr's New Generation 8 Crawler Excavators
Liebherr Product Developments and Innovations to be Showcased at bauma 2019
Request More Information
Fill out the form below to request more information about
Liebherr Showcases R 926 and R 930 Generation 8 Crawler Excavators