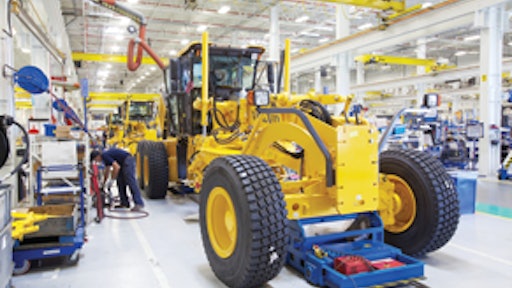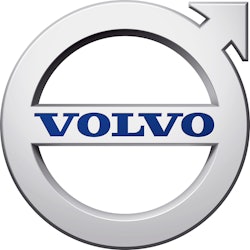 Speaking at a media briefing for Americas-based trade press journalists, Volvo Construction Equipment's (Volvo CE's) President and CEO, Pat Olney, outlined the progress on the company's investment plans for North America. He also stated that Volvo has taken the lead in introducing environmentally friendly Tier 4 interim/ Stage IIIB compliant products in North America, with the successful launch of new generations of machines affected by the legislation.
The briefing was held on Thursday, September 22, at Volvo CE's Shippensburg, PA, production facility, which will also become the headquarters of the company's newly formed Americas sales and marketing region.
"North America is far from being at full strength, but from a low level we are cautiously optimistic and believe our previous forecast for growth of between 25-35% in 2011 to be accurate," said Mr. Olney. "The recovery in South America is more robust, with strong growth occurring across the whole of the continent – increasing by up to 20% this year.
"To meet this heightened demand across the two continents, we are investing in our production and supplier capability in North and South America, allowing us to make more machines locally, design them to better meet local needs and supply them more quickly to customers. We are confident that the visible investment commitments we are making will afford us a more significant share of these markets."
Strategic focus area
As previously announced, Volvo CE is spending $100 million in a product and manufacturing expansion program at its North American facilities. This comes on top of a previous $30 million investment to expand the current facility.
The additional investment will see the facility in Shippensburg expanded to accommodate production of Volvo wheel loaders, excavators and articulated haulers – adding 16 new machines to the 50 road machinery products already produced at the plant. A world-class customer and demonstration center will also be built in Shippensburg to provide customer, dealer and sales training programs and demonstrations. "This development will create a major global hub for the company," continued Mr. Olney.
Underlining Volvo CE's confidence in the long-term strength of the U.S., Mr. Olney used his presentation to highlight the efforts being made to expand and strengthen its distribution network in North America, which currently consists of 252 branches operated by 49 dealerships. "The company has also led the industry in its introduction of complete new ranges of Tier 4i compliant machines," he said, "and these low-emission machines are predominantly more productive and fuel efficient than the models they replaced.
"Volvo Construction Equipment is in a good position to capitalize on improving market conditions, both in North and South America," concluded Mr. Olney. "We are outperforming the market conditions by offering a young fleet of innovative products tailored to meet the needs of specific customer groups, combined with a strong and loyal distribution network and a substantial investment program. We have made a strong commitment to North America and regard it as a core market for the company."
Companies in this article