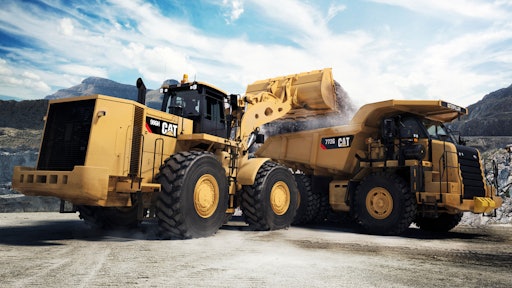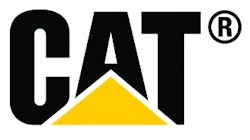 Caterpillar will showcase four new products to thousands of visitors attending Bauma China 2012, one of the largest construction industry trade fairs in Asia. Two new hydraulic excavator models, one new wheel loader and one off-highway truck will be on display at the company's Bauma China exhibit (Shanghai Exhibition Center Hall N1). These new machines will expand the range of Cat products directed to the Chinese market.
"China is an important market for our business and we are continually investing in new products and services that will bring value to our customers. Bauma China gives us an opportunity to engage with customers and highlight the strength and advantages of Caterpillar – quality products, state-of-the-art technologies and excellent after-sales service," said Phillip Pollock, Marketing Manager of Asia Pacific, Caterpillar Global Construction & Infrastructure.
Bauma China, the International Trade Fair for Construction Machinery, Building Material Machines, Construction Vehicles and Equipment, has been held every two years since 2002 and focuses on offering exhibitors access to the target market of China and Asia markets. In 2010, it had a total of 1,892 exhibitors from 37 countries, 155,615 visitors from 171 countries and 230,000 square meters of exhibition space, giving unprecedented scale and helping become Asia's largest and most important industry event. Bauma China 2012 will take place from November 27 to 30, 2012 in the Shanghai New International Expo Centre (SNIEC).
In early September 2012, the China National Development and Reform Commission officially announced that $156 billion investment in total has been approved, which will go towards new subways, roadways and other infrastructure projects. The projects will bring great opportunities for the construction machinery industry to grow through sales of qualified and customized products. For many years, Cat hydraulic excavators, wheel loaders and off-highway trucks have played a pivotal role in China's infrastructure construction projects. With the new construction plans, Caterpillar will continue to contribute to the construction industry's work.
New Hydraulic Excavators Feature Cost Efficiency
During Bauma China 2012, visitors will see the new Cat 312D GC Series 2 hydraulic excavator. Designed specifically for China customers, it reduces operating costs with its versatility, improved controllability, easy operation and a comfortable, redesigned operator station. The excavator has an updated engine, updated front linkage and key changes to the hydraulic system.
Also on display is the new 25.6-metric tons 326D L hydraulic excavator, designed to blend productivity, versatility and low operating costs with optimal reliability and durability. Using the fuel-efficient Cat C7 engine rated at 140 kW (net), the excavator combines an efficient hydraulic system with heavy-duty upper and lower structures for the power to work productively in demanding applications. A spacious, quiet, ergonomically designed operator station provides an environment for productive day-long operation and reduced fatigue. Convenient ground level maintenance points and extended service intervals help customers reduce overall owning and operating costs.
Wheel Loader and Off-Highway Truck Team Up
Bauma China visitors also can check out the latest Cat wheel loaders, as well as the new 772G Off-Highway Truck. The 770/772 will be the first rigid-frame Caterpillar trucks built with center-mounted cabs. The 772G is designed to handle the work of mines and quarries with reliable, durable and fuel-efficient performance. The truck has three body options to meet hauling needs productively, safely and reliably.
The 986H wheel loader is built for durability with field-proven Cat components. The load-sensing hydraulics and standard torque converter lock-up clutch offer maximum fuel efficiency. The 986H has a 42,500-kg operating weight to form an effective pass match with the 770G and 772G trucks and many on-highway truck configurations. An even pass-match maximizes productivity. To increase operator comfort, the cabin features filtered cab air, soft detent controls and automatic temperature control.
Find out more about new Cat products for China by logging on to China.cat.com/baumachina (Chinese language) or by visiting the Caterpillar stand in Shanghai Exhibition Center Hall N1.
Companies in this article