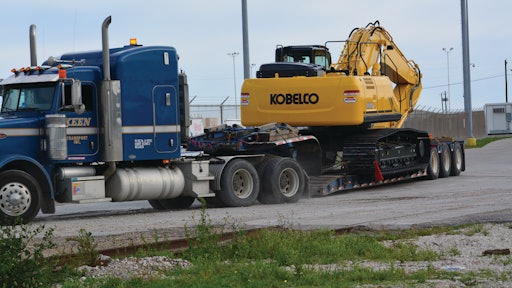 Following the termination of a 10-year agreement with CNH in late December and the subsequent opening of its new, independent U.S. headquarters in early April, Kobelco Construction Machinery USA announces that the first shipment of excavators have arrived at the Ports of Galveston, TX, and Los Angeles, CA. These first shipments will be delivered to customers or available at Kobelco dealerships throughout the United States and Canada as early as next week.
The initial shipment includes a range of models from Kobelco's full line of excavators in the 3,000- to 180,000-lb. classes, many of which are on order from customers and dealers. The company also has a substantial parts inventory on hand at its Houston headquarters for quick coast-to-coast shipment and delivery, as well as a full staff of parts and service personnel with a range of industry experience to optimize aftermarket support.
The company is confident its reentry into the North American market will quickly result in considerable growth. "We are committed to manufacturing quality equipment and pricing it aggressively for today's competitive marketplace," states Katsuhiko Morita. "With a full network of established dealers behind us, we will be in a solid position to gain market share fairly quickly."
Additional machine shipments are already on the water for arrival at the Ports of Galveston, Los Angeles and Jacksonville. Subsequent shipments will be made on an ongoing basis.
Companies in this article