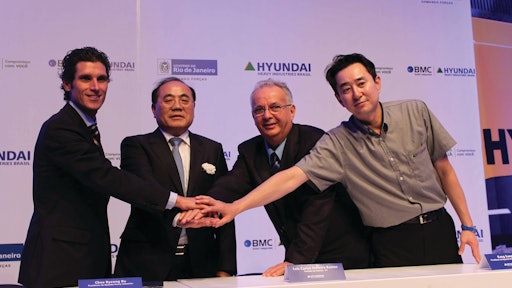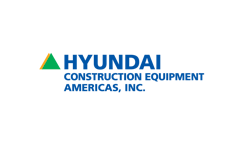 Hyundai Construction Equipment Americas Inc. announces that its parent company, Hyundai Heavy Industries Co. Ltd. (HHI), has completed its first construction equipment factory in Brazil. HHI is the world's largest shipbuilder and a leading construction equipment manufacturer.
The completion ceremony for the factory in Itatiaia, Rio de Janeiro, was attended by Sergio Cabral, Rio de Janeiro state governor; Luis Carlos Ferreira Bastos, mayor of Itatiaia; and Choe Byeong-ku, president & COO of Hyundai Heavy Industries' Construction Equipment Division.
With an investment of $175 million, the just-over 6-million-square-foot factory has an annual production capacity of 3,000 units including excavators, wheel loaders, and backhoe loaders, and plans to increase the capacity to 4,000 units by 2014.
HHI has already received orders worth $60 million for 500 construction equipment units from eight projects in Brazil including the construction of a hydroelectric power plant in the state of Pará and a railway project in Brazil's northeast.
The Ulsan, South Korea-based company expects the new Brazilian plant will serve as the South and Central America base helping HHI secure market share, and provide better service to clients in the region.
"We believe our construction factory can make contributions to and grow together with the Brazilian economy which continues to grow as a center of the global economy." said Choe Byeong-ku.