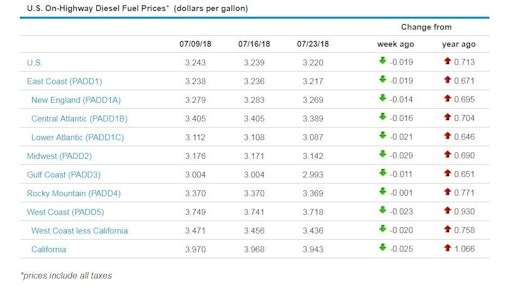 Energy Information Administration
Political tension between the U.S. and Iran met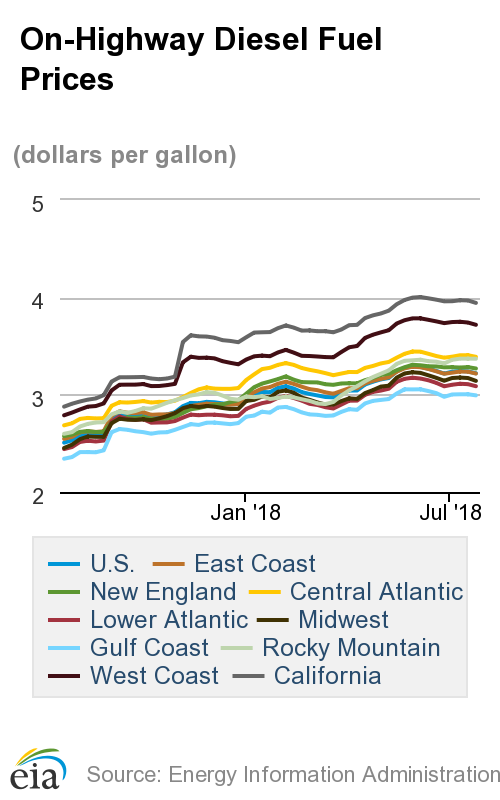 increased crude supplies from Russia, Saudi Arabia and other OPEC members just as average U.S. diesel fuel prices dropped almost 2 cents from the week before. Diesel prices, nevertheless, remain 71 cents higher than a year earlier.
The national average on-highway diesel retail price, as reported by the Department of Energy on July 23, was $3.22 per gallon.
Prices fell in all regions, with the biggest drop in the Midwest, down 2.9 cents per gallon to $3.142. The highest prices were in California, at $3.943, down 2.5 cents, and the lowest were in the Gulf Coast region, which slipped to $2.993 per gallon.
(more on diesel's price drop . . . )