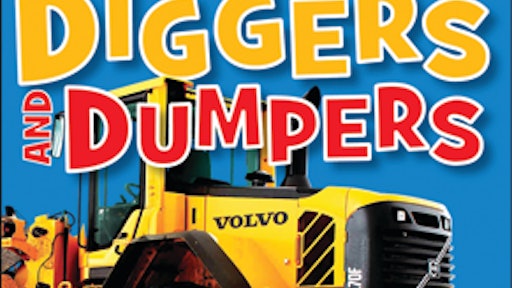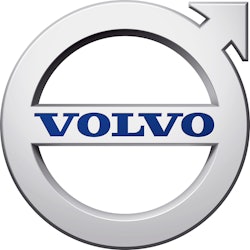 A construction site full of big, bright machines, in the eyes of children, can easily be translated into the perfect story setting for curious and imaginative minds. That's why Make Believe Ideas, a UK publisher based in Hertfordshire, will be releasing another series of children's books about construction machines in early 2012.
The new Diggers and Dumpers title, part of the Mini Make Believe range, will feature images of machines from Volvo Construction Equipment (Volvo CE), alongside annotated notes and facts explaining the machines' main functions, allowing children to learn about the different components of, say, a hauler or an excavator in an easy-to-understand format. The books, which target children aged 3 and up, are educational as well as visually exciting, and Volvo CE hopes they will help to pass "digger and dumper" knowledge down to a future generation of engineers and operators.
The company sees participation in the books as an opportunity to teach future generations about its machines. "A child reading and learning about construction equipment from a young age may want to pursue an aspect of the business later in life – whether it's in engineering, operating or design – and as a company we are keen to help encourage and grow that future talent," says Clare Gittins, global director of external communications for Volvo CE.
A favorite topic
Make Believe Ideas first started featuring Volvo CE in its range of children's books in 2008 in order to teach the younger generation about construction machines. The first range included four separate publications that focused on diggers and dumpers, trucks, tractors, and emergency vehicles.
"Children just seem to love trucks and diggers – it is one of our most popular topics and we are continually striving to present the world of vehicles in new and exciting formats," says Sarah Creese, managing editor at Make Believe Ideas. "There is an insatiable demand for books on this subject because vehicles form such a big part of a child's world – whether that's real life, TV or film. On another level, children are simply fascinated by their size, and seeing these powerful vehicles in action."
The previous 2008 series sold 200,000 copies worldwide. The new series will initially be distributed to Canada, New Zealand, and Australia, with production later extended to the UK and U.S.
Companies in this article