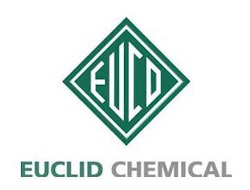 RPM International Inc. (NYSE: RPM) announced today that it has acquired Viapol Ltda. (Viapol), a leading Brazilian manufacturer and marketer of building materials and construction products. Based in Cacapava, Brazil, near Sao Paulo, Viapol has annual sales of approximately $85 million. Terms of the transaction, which is expected to be accretive to earnings after year one, were not disclosed.
Viapol, which was founded in 1990, will become part of The Euclid Chemical Group, a unit of RPM's Building Solutions Group that serves construction and rehabilitation markets worldwide. Viapol's products are brand leaders in the Brazilian market and include rolled asphalt roofing materials, waterproofing products, concrete admixtures, industrial epoxy flooring systems, structural recovery products, and retail paints, varnishes and stains. The company has more than 300 employees, nearly 125 independent sales representatives and two ISO 9000 certified manufacturing facilities in Brazil.
"The acquisition of Viapol establishes a substantial footprint for RPM and our many industrial and consumer businesses in the exciting Brazilian market, which is the largest economy in South America, and now the sixth largest economy in the world," stated Frank C. Sullivan, RPM chairman and chief executive officer.
"As part of RPM, we expect that Viapol will build on many of our current technologies, enabling it to introduce new products, while leveraging its existing customer base for additional growth opportunities. We look forward to having the Viapol management team, led by Ariovaldo Jose Torelli and Alexandre Racz, join RPM," Sullivan stated.
Companies in this article