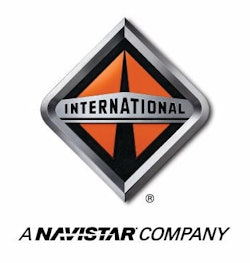 For the second year in a row, Navistar is ranked in the top 100 in Newsweek's Green Rankings report on the most eco-friendly U.S. companies. The report also rated Navistar as one of the nation's top 10 companies for environmental management, one of the three key components of each company's overall Green Score.

Newsweek's 2012 Green Rankings, its fourth annual environmental ranking of America's 500 largest publicly traded companies, also lists Navistar as number three out of 11 among companies in the U.S. Vehicles & Components category, behind only Goodyear Tire & Rubber (No. 2) and Ford Motor (No. 1). Overall, Navistar was ranked number 81 out of 500 U.S. companies.
Newsweek's Green Rankings focus on the largest publicly traded companies in America (the U.S. 500 list) and worldwide (the Global 500 list). Each list consists of the largest 500 companies by revenue (most recent fiscal year), market capitalization and number of employees, as of April 30, 2012.
Newsweek's rankings are based on a company's overall Green Score, which includes three components:
environmental impact
environmental management
environmental disclosure
To compile the Green Score, Newsweek collaborated with two environmental research providers, Trucost and Sustainalytics, to assess each company's environmental footprint, management of that footprint and transparency.
Navistar has made the magazine's U.S. 500 list since it debuted in 2009 at number 424. It rose to number 204 in 2010 and number 47 in 2011.
Companies in this article