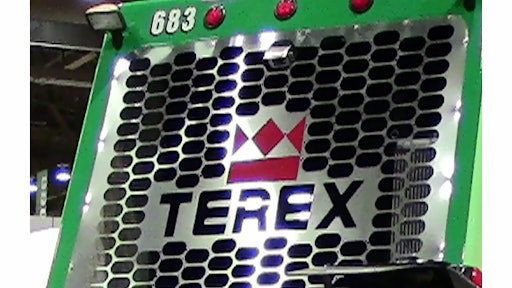 Terex Corp. lowered its expectations for full-year 2014 earnings about 8% on weak crane demand.
Full-year 2014 earnings per share is now expected to be between $2.35 and $2.50, as adjusted for certain non-recurring items. Previous earnings guidance for the year estimated between $2.50 to $2.80 per share.
The company is also providing third-quarter earnings guidance of $0.55 - $0.65 per share.
"Despite a positive trend in book-to-bill ratios over the first half of 2014, the cranes order rate has dropped significantly in July and August," according to the Terex statement. "Additionally, cranes customers in developing markets are struggling to secure financing for orders scheduled for delivery in the second half of 2014."
"We do not take lightly the need to adjust market expectations," said Ron DeFeo, Terex chairman and CEO. "Admittedly, the global cranes marketplace has been challenging to forecast. During 2014, we have certainly seen more muted end markets in cranes than we originally contemplated back in February. While we do see positive trends in certain aspects of our other segments, this has been more than offset by the recent weakness in cranes end markets.
"The balance of our guidance remains intact, including our guidance for free cash flow of between $200 and $250 million in 2014," DeFeo added. "We also remain positive on the longer term prospects for earnings-per-share growth in our business, driven in no small part by the internal improvement initiatives underway throughout our company."