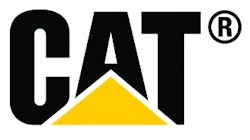 Caterpillar reported third-quarter 2014 profit of $1.017 billion, 8% higher than third-quarter 2013, despite revenues increasing less than 1% to $13.549 billion for the quarter.
Third-quarter adjusted earnings per share, excluding restructuring costs of $0.09, came in at $1.72, well ahead of the Wall-Street consensus estimate of $1.34.
Caterpillar's Energy & Transportation segment delivered another record quarter, with 29% profit growth to $1.125 billion in profit on 18.3% margins. And Caterpillar's Construction segment generated a 67% leap in profit, compared to the third quarter of 2013, to $483 million despite a 2% decline in sales. Strength in the North American market (9% sales growth to $1.913 billion) balancing 15% and 13% declines in Latin America and Asia/Pacific regions, respectively.
Press Release: Third-Quarter 2014 Caterpillar Inc. Financial Results

Improving cash flow has been a source of Caterpillar strength in the face of flat sales. Year-to-date operating cash flow of $5.4 billion and net debt-to-capital ratio of 21.7% have created a balance sheet that allowed the company to repurchase $4.2 billion of stock this year, and helped create a 17% dividend increase.
"We're pleased with the third-quarter profit improvement considering world economic growth remains slower than we'd like," said Caterpillar Chairman and Chief Executive Officer Doug Oberhelman. "We've continued to focus on what we can control — cost management and operational execution. We continue on a lean manufacturing journey and are focused on improving safety, quality, efficiency and inventory turns.
"We are confident that, when we see more significant economic growth around the world, our consistent focus on operational performance will have prepared us to deliver even better results," Oberhelman added.
2014 outlook upgraded
"In January we provided our first profit outlook for 2014 at $5.85 per share excluding restructuring costs – our current outlook excluding restructuring costs is $6.50 per share; a substantial improvement," said Oberhelman. "The fact that we continue to raise our profit-per-share outlook on relatively flat sales is a testament to our diverse portfolio of businesses, disciplined cost control and operational execution. I'm proud of our people for what they've been able to accomplish in the current economic environment. As we move into the final quarter of 2014, we expect to build on what we've been working on: strategy execution, operational performance, cost management, cash flow, our healthy balance sheet and improving our market position."
The company's preliminary outlook for 2015 expects sales and revenues to be flat to slightly up from 2014.
"We're hopeful that economic growth will improve in 2015, but are mindful of the uncertainties and risks," said Oberhelman. "We have continued to improve operational execution, and if we see more positive economic momentum, we believe we're well-positioned to respond and deliver for our customers and stockholders."