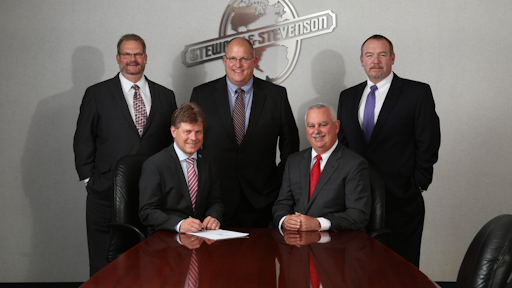 Atlas Copco Construction Equipment has announced that Stewart & Stevenson, a leading manufacturer and distributor of equipment for global markets, is now a distributor for Atlas Copco's full line of generators, portable air compressors, boosters and associated equipment throughout various territories in the United States.
Headquartered in Houston, Texas, since 1902, Stewart & Stevenson provides equipment and service from a strategic network of sales and service centers in domestic and international locations. Stewart & Stevenson is a supplier to a wide range of industries, including oil and gas, marine, power generation and transportation. The company teams with world-class partners to provide a broad line of products, including custom power generation packages for on-site continuous, emergency standby, peak-shaving and, now, Atlas Copco portable energy equipment.
"The Atlas Copco product line meshes well with the equipment and rental needs of customers in the markets that we serve. It is a great addition to our offerings," said Bill Simmons, president and CEO of Stewart & Stevenson Power Products.
Andy Hudson, vice president of Rental Operations at Stewart & Stevenson added, "This partnership with Atlas Copco positions us to offer our customers one of the industry's highest quality product names in power generation and compressed air."
"Stewart & Stevenson has a great leadership team who makes their customers a top priority. They serve a large market throughout the USA and we are excited to begin our partnership with them," said Alan Kurus, vice president of Sales for Atlas Copco Construction Equipment.