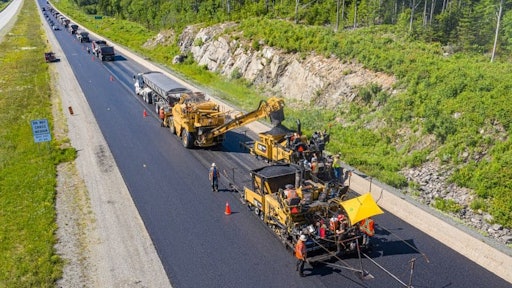 The long road to recovery from the COVID-19 pandemic will continue to be rocky according to Richard Branch, chief economist, Dodge Data & Analytics. During the 2021 First Quarter Construction Outlook update, Branch outlined the national starts forecast for 2021 across residential, nonresidential building and non-building sectors.
Currently, the U.S. economy is operating at 22% below the pre-pandemic level but Branch said higher levels of vaccination in conjunction with stimulus funding should accelerate economic recovery however. 
"The county has pent up spending that will push the economy forward much faster over the next few months," Branch said. "Pre-pandemic levels will be back around the mid-point of this year."
Branch added that not all industries will recover at that same pace and unfortunately the construction is an industry that will have a much slower recovery than the rest of the country. 
Despite the promise of recovery, volatility will remain through the first half of 2021 and beyond. 
Construction Industry Lags
Construction starts fell 9% to $778 billion since 2019 but would have been down a total of 17% if single family construction had not provided a significant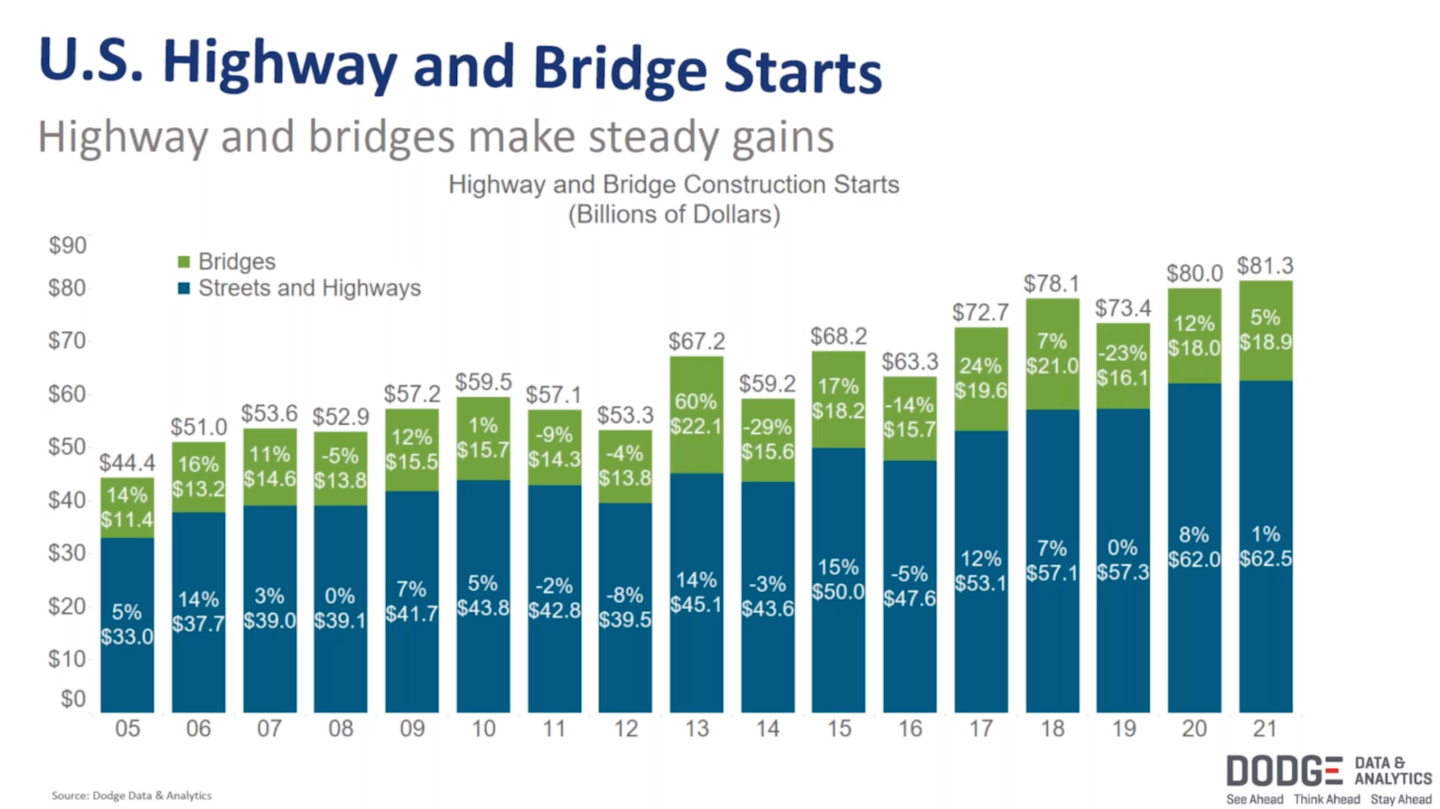 Stability of funding in the non-building infrastructure sector has led to a 6% gain for Highway & Bridge starts in 2021 boost. Construction costs are up 5.4% from where they were a year ago and that's due to higher material prices and higher labor costs. 
Many industries are starting to see a slow recovery, specifically the warehousing markets due mainly to corporations like Amazon. Stability of funding in the non-building infrastructure sector has led to a 6% gain for Highway & Bridge starts in 2021. In addition, 61 bills are currently out at the state level to raise revenues for projects which could be a strong indicator of recovery.
"At the end of 2021 we expect to be down just 4% in constant dollars from where we were in 2019 but again that's due to the strength of the residential market," Branch said. "The infrastructure sector won't return to normal 2019 levels until 2023."
Hope for a better recovery, however, lies with the potential for an influx of federal stimulus funds directed to infrastructure. President Biden's Build Back Better plan is said to include "a $2 trillion accelerated investment, with a plan to deploy those resources over his first term." 
"Certainly an infrastructure program would be a massive positive for this industry," Branch said. "There's certainly bipartisan support for boosting highway and bridge funding."
Dodge Data & Analytics has not yet adjusted their economic outlook to reflect a potential $1.9 trillion dollar package.