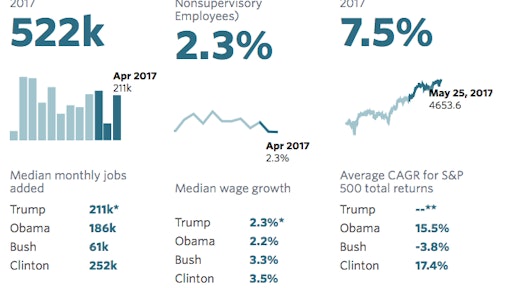 The U.S. economy slowed less than initially thought in the first quarter, but there are signs it could struggle to rebound sharply in the second quarter amid slowing business investment and moderate consumer spending.
Gross domestic product increased at a 1.2% annual rate instead of the 0.7% pace reported last month, the Commerce Department said on Friday in its second GDP estimate for the first three months of the year.
The first-quarter slowdown was largely the result of a temporary pullback in consumer spending and the production of business inventories. Both look to be stronger now.
The one blemish in the government's latest update on gross domestic product was a decline in corporate profits for the first time in three quarters.
Adjusted pretax profits fell at 1.9% annual rate in the first quarter, the Commerce Department said Friday. Profit figures are adjusted for depreciation and the value of inventories.
Profits are up 3.7% from a year ago, however.
In the first quarter, the government said consumer spending rose 0.6% instead of 0.3% as originally reported. That's still the smallest increase in several years, though, reflecting fewer sales of new cars and trucks and less spending on utilities amid a bout of unusually warm weather.
Millions of Americans also received their tax refunds later than usual, likely shifting some spending into the second quarter.
More from MarketWatch.