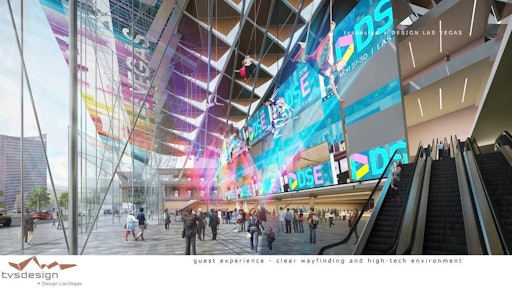 Work is starting on Phase Two of the $1.4 billion Las Vegas Convention Center expansion and renovation project. Phase Two includes transforming the former Riviera resort site into 1.4 million square feet of new exhibition and meeting space. It is projected to generate nearly 14,000 construction jobs and drive $2.1 billion in economic activity during construction.
Renovating the Las Vegas Convention Center
Phase Two is scheduled for completion by 2020. Following Phase Two completion, workers will begin to renovate the existing convention center facility. Phase One included imploding the Riviera and preparing the site for Phase Two.
The expansion and renovation project will eventually stretch the convention center's footprint all the way to the Las Vegas Strip.
(more on Phase Two of the Las Vegas Convention Center expansion project...)