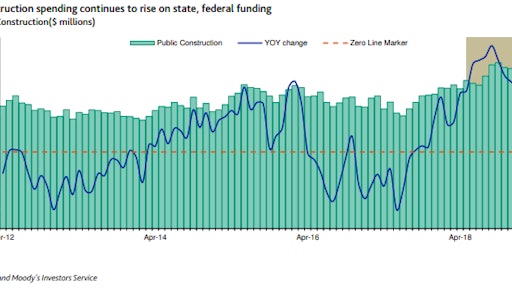 Moody's latest Building Materials - US Outlook Report indicates that the 12-18 month outlook for the US building materials sector is positive. It forecasts  operating income will grow about 15% in that time period and revenue will grow about 10% in 2018 and 6% in 2019. All construction end markets, public and private, are solid with strong underlying demand.
Highlights of the report include:
Private residential construction will continue to produce solid growth metrics, though at a slower rate than in recent years.
Private nonresidential construction spending will continue to grow moderately, at about 4% in both 2018 and 2019.
Public construction spending will increase as funding provided by the FAST Act, and numerous state and local transportation initiatives, will translate into increased product demand in 2018 and 2019. 
US tax overhaul will enhance cash flow during construction expansion.
To download the full report, click here.