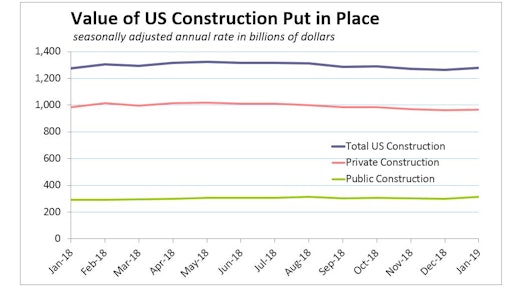 Data: U.S. Department of Commerce
After two months of U.S. construction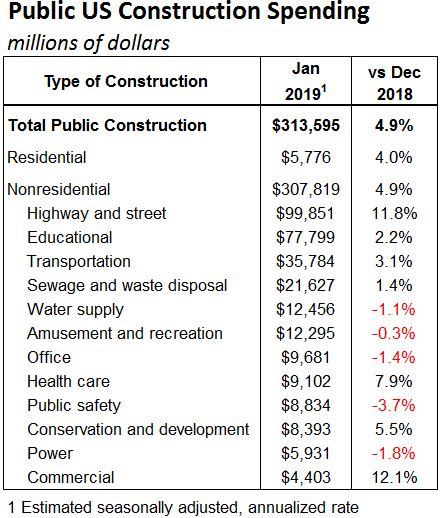 spending declines, milder than usual January weather appears to have boosted the total value of construction put in place for the month 1.3% to a seasonally adjusted annual rate of $1.28 trillion. It was the economic indicator's biggest gain in nine months, according to estimates of the value of construction put in place by the U.S. Commerce Department.
Spending on government projects jumped 4.9 percent, the biggest increase since March 2004. About two-thirds of the public-spending increase came in an 11.8% leap on highway and street projects. Values in the education category rose 2.2% and transportation construction was up 3.1%.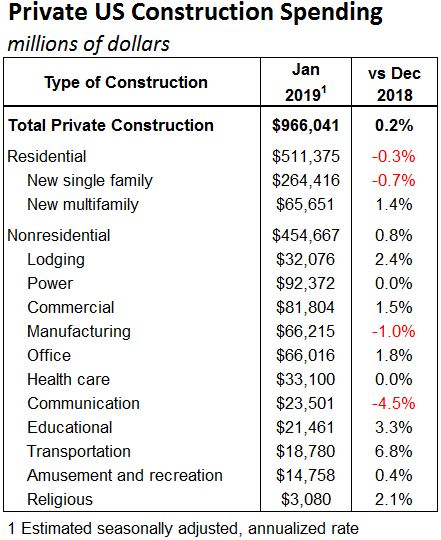 Outlays for commercial projects continue to trend higher, led by gains in office and hotel projects.
January's conditions did not help home builders, however. Spending on private residential construction fell 0.3% in January and outlays for single-family homes tumbled 0.7%. Multifamily construction rose 1.4% during the month.