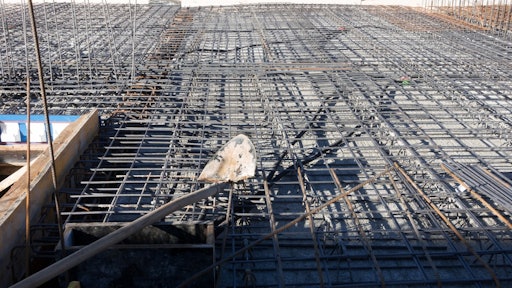 According to an Associated Press report, the U.S. Commerce Department has decided to again apply tariffs on fabricated steel imports from Mexico, a move that is likely to further stoke concerns within the construction industry of the rising cost of building materials.
In a statement, the U.S. agency said the decision came after an investigation into whether subsidies were being used by the Mexican, Chinese and Canadian governments to unfairly assist companies exporting fabricated structural steel products to the U.S. While the agency determined Canadian exports do not warrant the tariff, it assessed that those from Mexico and China do.
The investigation came at the request of the American Institute of Steel Construction, a Chicago-based organization. 
President Trump had previously lifted tariffs on steel and aluminum imports from Canada and Mexico to clear the way for the countries to sign the US-Mexico-Canada agreement. Just last month, he also agreed to drop threats of imposing tariffs on Mexico after the two countries reportedly signed a deal on Mexican migrants coming into the U.S. 
The current round of tariffs is based on a preliminary determination by the agency. A final decision on is due later this year, but the tariffs take effect immediately.
US announces anti-subsidy duties on steel from Mexico and China