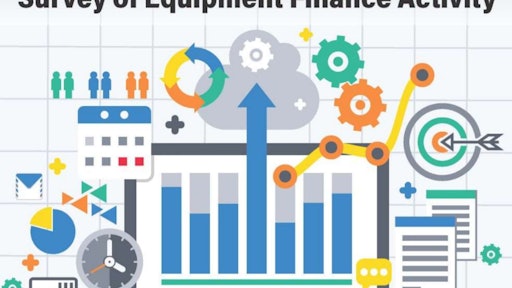 Equipment Leasing & Finance Association
According to the 2019 Survey of Equipment Finance Activity (SEFA) released by the Equipment Leasing and Finance Association (ELFA), new business volume in the equipment finance industry grew 4.4% in 2018, lower than the 6.9% achieved in 2017, but exceeding real GDP growth (+2.9%) for the year. The increase marked the ninth consecutive year that businesses increased their spending on capital equipment.
The SEFA report covers key statistical, financial and operations information for the $1 trillion equipment finance industry based on a comprehensive survey of 126 ELFA member companies.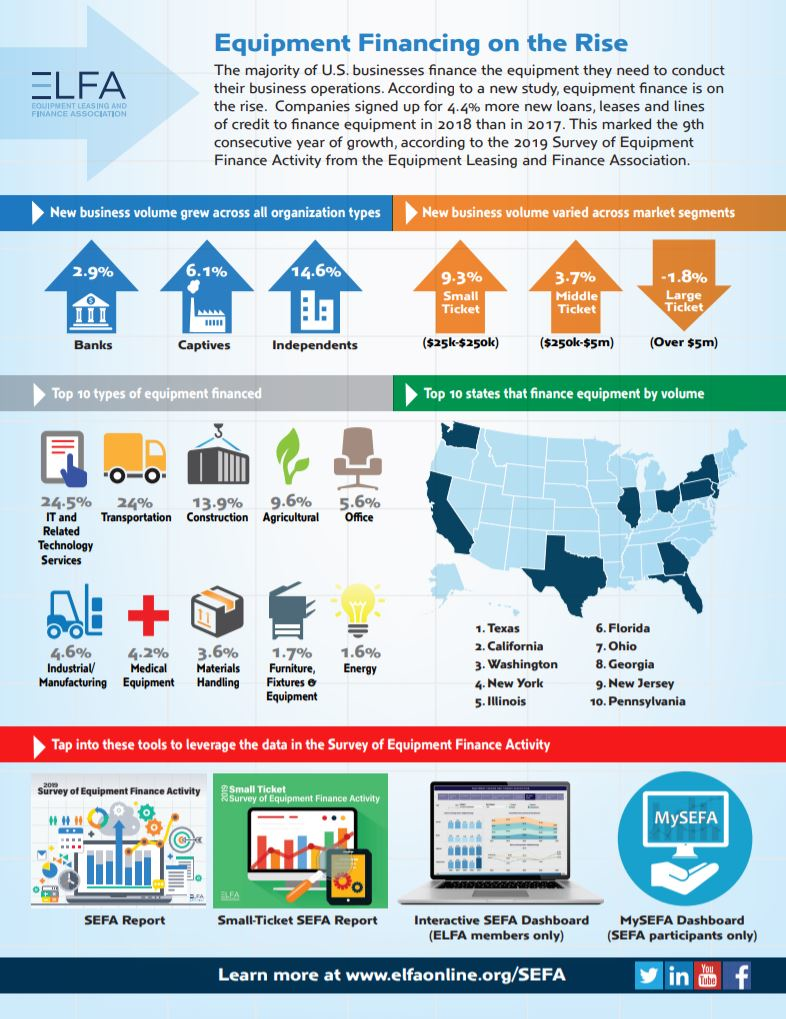 Equipment Leasing & Finance AssociationThe top five most-financed types of equipment in 2018 were IT and related technology services, transportation, construction, agricultural and office machines. The end-user industries representing the largest share of new business volume were services, wholesale/retail, transportation, agriculture and industrial and manufacturing.
In addition to the survey findings, ELFA released a companion report, the 2019 Small-Ticket Survey of Equipment Finance Activity, plus indicated plans to roll out new related offerings.
"The equipment finance industry saw positive growth overall in 2018, as reported in the 2019 Survey of Equipment Finance Activity," said ELFA President and CEO Ralph Petta in a press release following the report's publication. "We are pleased to share this important industry data and we are excited to roll out new SEFA offerings this year. In addition to the traditional SEFA report, the Interactive SEFA Dashboard and the personalized MySEFA tool will allow users to crunch the numbers in new ways and make better, more data-driven decisions."
Click the links to access the full 300-page SEFA Report, the companion Small-Ticket SEFA Report and a combined report offering comprehensive performance metrics for 126 equipment finance companies. To learn more, visit www.elfaonline.org/SEFA.
Related Content
2019 Outlook Expects 2.2% GDP Growth, 4.5% Rise in Equipment/Software Spend
Companies in this article