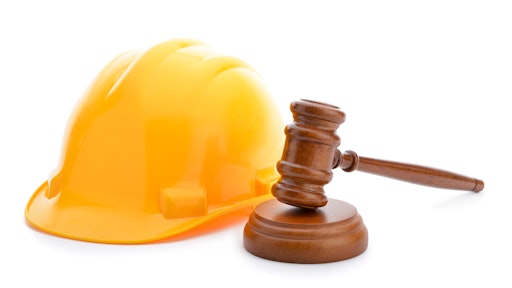 ISTOCK/GETTY IMAGES
The U.S. Air Force (USAF) has suspended work-order incentive payments to contractor Balfour Beatty amid allegations that maintenance records had been falsified to make it appear jobs were getting done faster than they actually were, according to an article from Global Construction Review. The allegations are against Balfour Beatty Communities, a unit of the construction company that provides and maintains housing for military families.
"The allegations in relation to work orders at Tinker Air Force Base and Mountain Home Air Force Base are being taken seriously and are in the process of being investigated. We are cooperating fully with the US Air Force and relevant authorities on these matters," Balfour Beatty has said.

Balfour Beatty has hired a law firm to work with authorities investigating the matter. In June, an investigation claimed to uncover double record keeping at a base in Oklahoma. In July, the USAF suspended incentive payments to all Balfour Beatty's 21 bases after more allegations arose on a second base. A Balfour Beatty spokesperson said the company was notified that one employee at the second base may not have been following proper procedures for maintenance work orders.
(more on the allegations against Balfour Beatty Communities...)