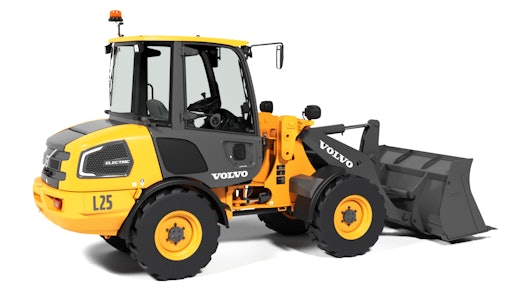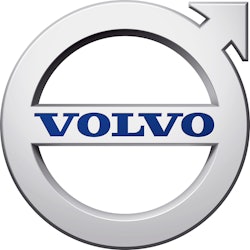 Following its promise to transition its range of compact excavators (EC15 to EC27) and wheel loaders (L20 to L28) from diesel to electric power starting in mid-2020, Volvo Construction Equipment unveiled its first commercial electric compact excavator and wheel loader at bauma Munich. The machines deliver zero exhaust emissions, significantly lower noise, reduced energy costs, improved efficiency and less maintenance requirements than their conventional counterparts.
To make the ECR25 and L25 electric, the combustion engines have been replaced with lithium-ion batteries. The ECR25 is fitted with lithium-ion batteries and one electric motor, which powers the hydraulics in order to move the machine and the attachment. The machine's batteries store enough electric energy to power the ECR25 for eight hours in its most common applications, such as utility work. The L25 incorporates lithium-ion batteries that allow for eight hours of operation in the machine's regular applications, including light infrastructure work, gardening, landscaping and agriculture. The L25 also incorporates two dedicated electric motors, one for the drivetrain and one for the hydraulics. Decoupling the subsystems has led to higher efficiency in both the systems and the entire machine.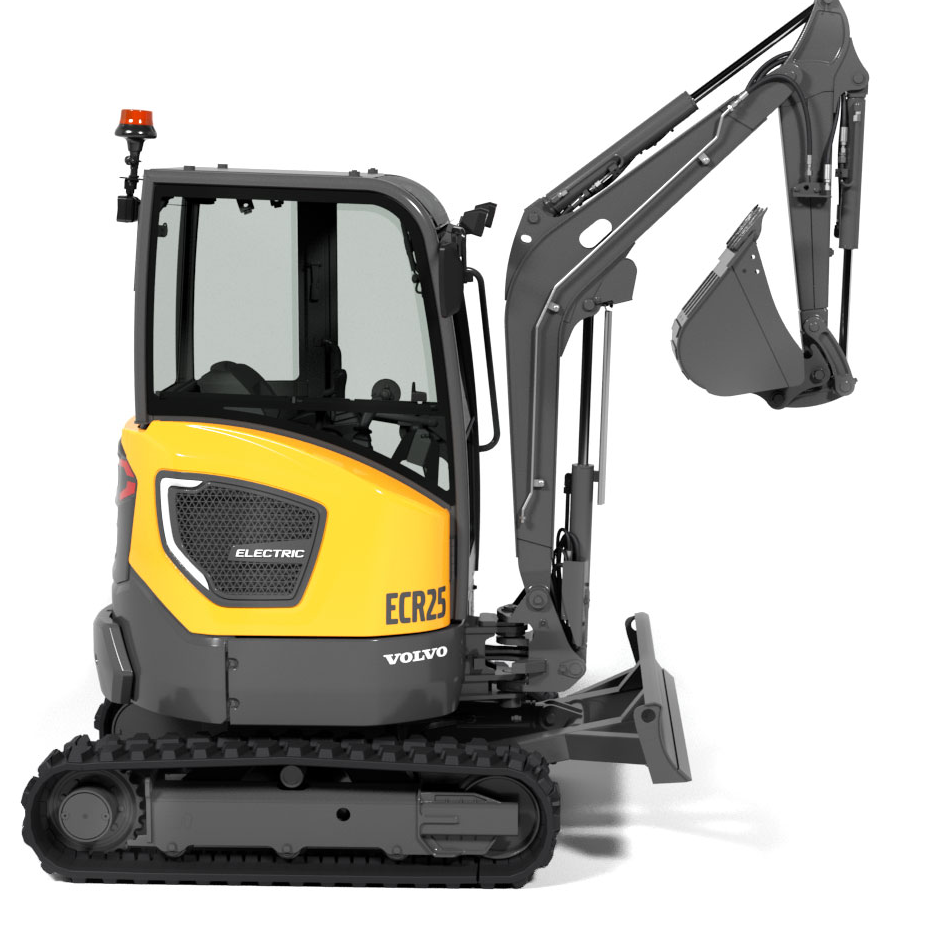 Electric ECR25Both the ECR25 and L25 have onboard chargers that enable overnight charging via a regular household plug socket. A fast charging option, requiring more powerful grid access, will also be available.
"The ECR25 and L25 are revolutionary machines that demonstrate Volvo CE's commitment to future technology," says Scott Young, Director Electromobility and Automation. "As the machines are electric, no particulate matter, nitrogen oxide or carbon dioxide are released into the environment. This, together with the fact that they have extremely low noise levels, makes them ideal for use in cities and densely populated areas."
The launch of the ECR25 and L25 follow positive reactions to Volvo CE's concept machines over the last few years. This includes the prototype EX2 fully electric compact excavator and the prototype LX2 electric compact wheel loader. "While the ECR25 and L25 are different machines, the learnings from these research projects have helped to build the foundations for the new range of electric compact machines," explains Young. "The technology we have been developing is now sufficiently robust and this, together with changes in customer behavior and a heightened regulatory environment, makes now the right time to launch our electric compact machines."
Now that the first electric compact machines have been unveiled, a number of machines will be used and tested by customer's in pilot projects before production begins mid-2020.
"Unveiling our first commercial electric machines marks a significant moment in Volvo CE's journey towards building a more sustainable future," says Melker Jernberg, President of Volvo CE. "In line with the Volvo Group's strategic focus on electromobility in all business areas, we are driving leadership in electromobility and delivering sustainable solutions that support customer success. The electrification of construction equipment will produce cleaner, quieter and more efficient machines – this represents the future of our industry."
[VIDEO] Volvo is Using Electrification and Automation to Improve Efficiencies
Volvo/Skanska Electric Quarry Site Reduces Energy Costs 70%
Volvo CE Looks to Electrify at World's Largest Construction Event